Live in Bow Valley History
Posted by Devin Stephens on Thursday, May 7, 2020 at 11:11 AM
By Devin Stephens / May 7, 2020
Comment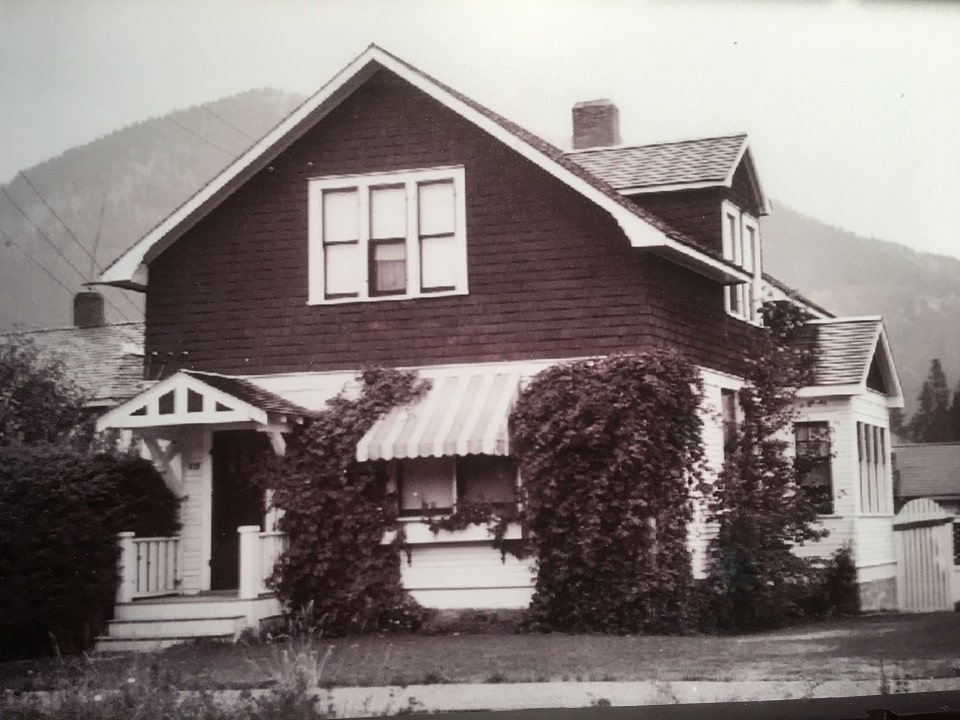 At the turn of the last century the CPR was looking for a new source of coal to avoid the high cost of Canmore coal. A new coal mine and town was built at the base of Cascade Mountain, called Bankhead, north of Banff. The Town was the most modern in Alberta, with electricity and running water. Unfortunately, the coal quality was poor, and after 20 years the town and mine were shut down and subsequently Parks Canada required the buildings be removed. The story of Bankhead is available on-line: http://parkscanadahistory.com/publications/banff/bankhead.pdf
An article in the 1926 Calgary Herald claims 38 houses were moved from Bankhead to Banff in 40 days. One house was moved to Martin Avenue onto a lot that is now part of the Banff IGA property. Picture is of the house from 1937.
The house was moved again in 1965 to Canmore. In 2007 a local engineer renovated down to the studs, doubled the size and rebuilt with all modern systems. Great care was taken to preserve the original staircase and upper level hardwood. The house was re-finished with wide fir trim and traditional double hung windows to emulate the early 1900's character.
While the story of this house cannot be definitely confirmed, it does make a good story. And now you can own this little piece of Bow Valley History.