Luxury Living in Canmore
Posted by Dale Hildebrand on Thursday, September 17, 2020 at 5:29 PM
By Dale Hildebrand / September 17, 2020
Comment
If you are considering moving to Canmore, we will take the liberty to assume that it's probably because of the scenic views and the outdoor activities, such as some of the world's best hiking and skiing. But did you know that Canmore is also a perfect destination if you're looking for a luxury lifestyle? Its location is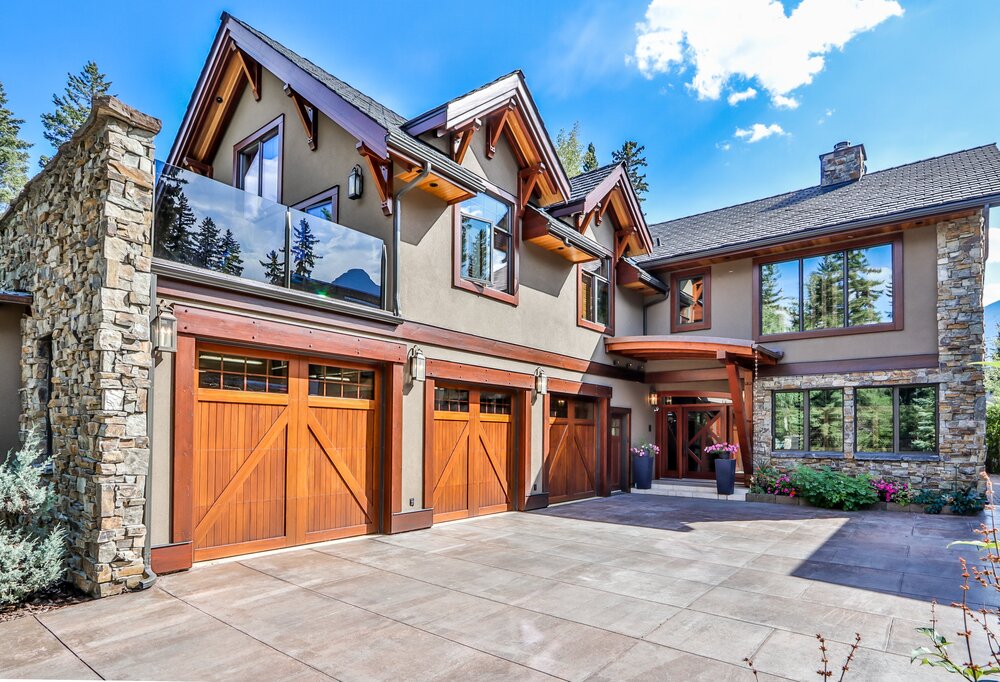 second to none. Only a 1 hour drive from Calgary, one of Canada's largest cities with an international airport and some great shopping and dining options, and a short drive to beautiful Banff National Park. Canmore is a great place to immerse yourself in nature whilst still having access to all the amenities of a big city.
In Canmore we have three world-class golf courses with the views you won't find anywhere else. Simply check out Canmore Golf & Curling Club, Silvertip Resort or Stewart Creek Golf and Country Club to book a tee time or learn about their membership options. Wouldn't you love a home backing onto a golf course or to be able to sneak in a round of golf during your work day?
Canmore is a home to some of the finest dining experiences in the Canadian Rockies. We can't recommend Tapas Restaurant enough! Tapas is consistently voted as the most romantic restaurant in Banff and Canmore and is the perfect spot for dare night. If you're looking for shared dishes, a low-lit setting and a night of Latin music, Tapas is the place for you. Another local favourite is The Trough. If you love courteous, experienced service and intimate atmosphere with delicious local food, The Trough will be your go-to restaurant in Canmore.
There is a saying that Canmore residents often say "Come for the mountains, and stay for the people." Canmore is full of beautiful people and has an active, dynamic and engaged community. Those of us who have come to Canmore have learned what a treat it is to live in a place where everyone cares for the Town, the land and each other.
And last but not least: Canmore's luxury real estate. If you're looking for high quality, modern design and the best locations in town, look no further. At Arbus Mountain Homes, we are very passionate about quality custom built homes in our beautiful mountain town. Our developer, Dale Hildebrand, has over 34 year experience in business and engineering and knows Canmore's every corner. He will work with you on creating your dream home and make sure every detail is taken care of. If you reach out to us with your dream home idea, we will take our time to really understand what you want and develop a specific process to suit your needs.
We will start from the mountain lot selection. You may wish to trust us to provide one for you, utilize your land, or help you locate a lot that is not even on the market yet. Dale is not only an experienced developer, he's also a local realtor who has built a number of strong connections in the Canmore real estate market over the years that are simply priceless. Once you decide on the lot, then we begin the home design process which is always the most exciting part of building a custom home. We partner with local architects and designers that truly understand how you envision your future home. We also are very passionate about building energy efficient homes and will be happy to discuss the level of "green" you want your dream home to be.
From here you can leave it to us! Our trade management and cost effectiveness is simply unparalleled, and we will make sure everything runs smoothly. If you would like to be more involved in the process, we would be happy to accommodate this, of course.
Canmore is our home. We believe that our focus on building luxury homes in this mountain town is what makes Arbus Mountain Homes unique. Our experienced team works very well together, and we would love to help you, our future friends, discover your luxury lifestyle in the heart of the Canadian Rockies.