Making The Move From The City To Canmore: What You Should Know
Posted by Devin Stephens on Monday, February 22, 2021 at 8:30 AM
By Devin Stephens / February 22, 2021
Comment
Visiting Canmore is an experience that leaves travelers and tourists breathless, and for some a short visit once a year just isn't enough. Having lived in Canmore for years, I can attest to the undeniable attraction of this city: the quaint downtown core, the 360° mountain views, the friendly people, and the plentiful year-round outdoor activities. Mountain life looks different for everyone. It can be climbing great mountain peaks or enjoying a cup of cocoa while staring up at one.
Thinking about buying a home in Canmore? If you are planning a move from the city, there are some things you should know. Read on to find out what makes our town unique and what you should consider before leaving the city and buying a home in Canmore.
The Local Scene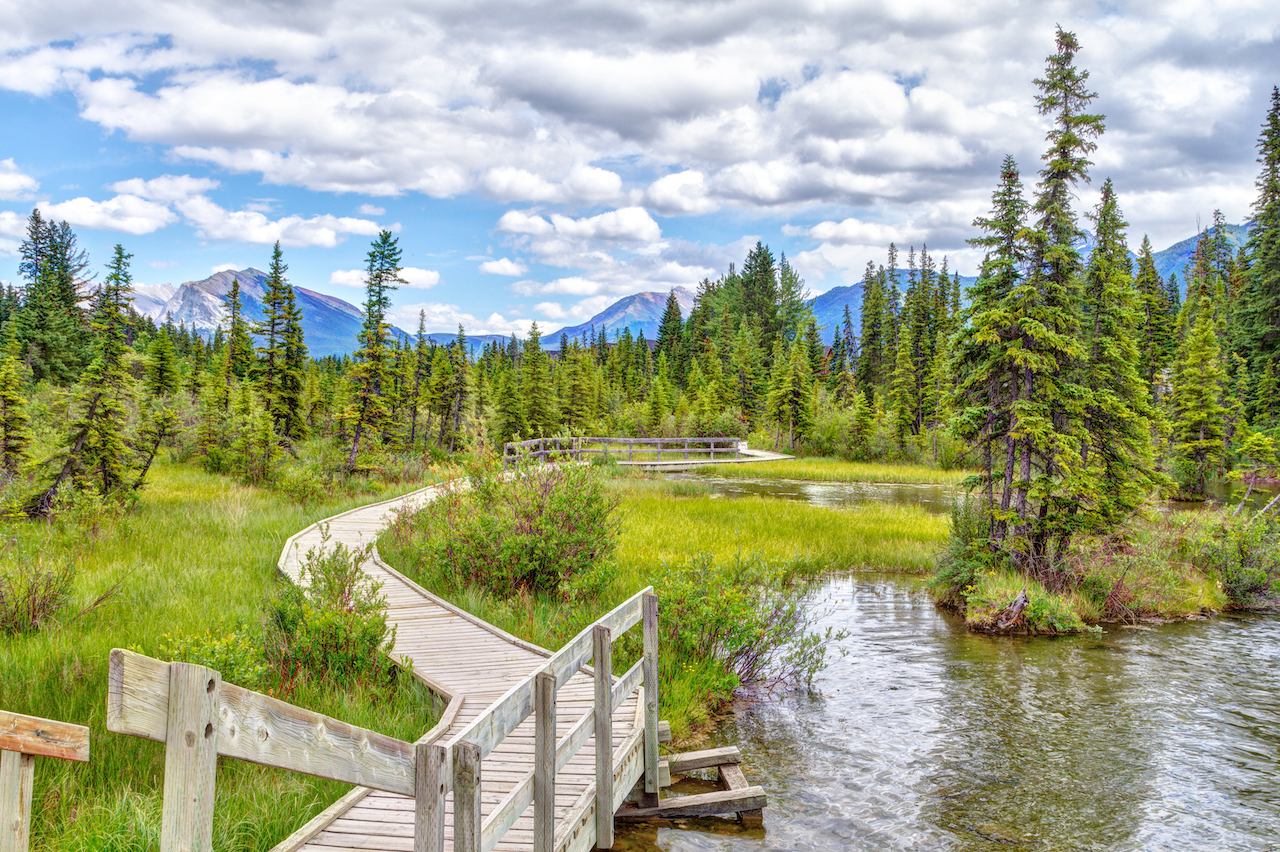 Local residents love living in Canmore. Hiking is a popular activity amongst locals because of how accessible the 71km of trails are. Skiing and snowshoeing in the winter are always popular activities, as well as indoor spaces such as Elevation Place (although closed right now, Elevation Place offers a pool, gym, climbing wall, and fun for kids year-round!). These kinds of unique activities are what make Canmore the adventure-filled town that it is.
Residents also love the many local restaurants and shops in the downtown core. Locals make it a point to shop and eat at local businesses to support the Canmore economy and fellow residents. The small-town charm in Canmore is strong - you'll get to know your neighbours quickly and there will always be a friendly face in town! For a list of businesses currently operating during COVID-19, please click here.
Schools
Being a small town, Canmore's schools are not overcrowded like some in the big city. There are four main public schools that are a part of the Canadian Rockies Public Schools board - Alpenglow School (kindergarten to grade 6), Elizabeth Rummel School (kindergarten to grade 3), Lawrence Grassi Middle School (grade 4 to grade 8), and Camore Collegiate High School (grade 9 to grade 12).
Weather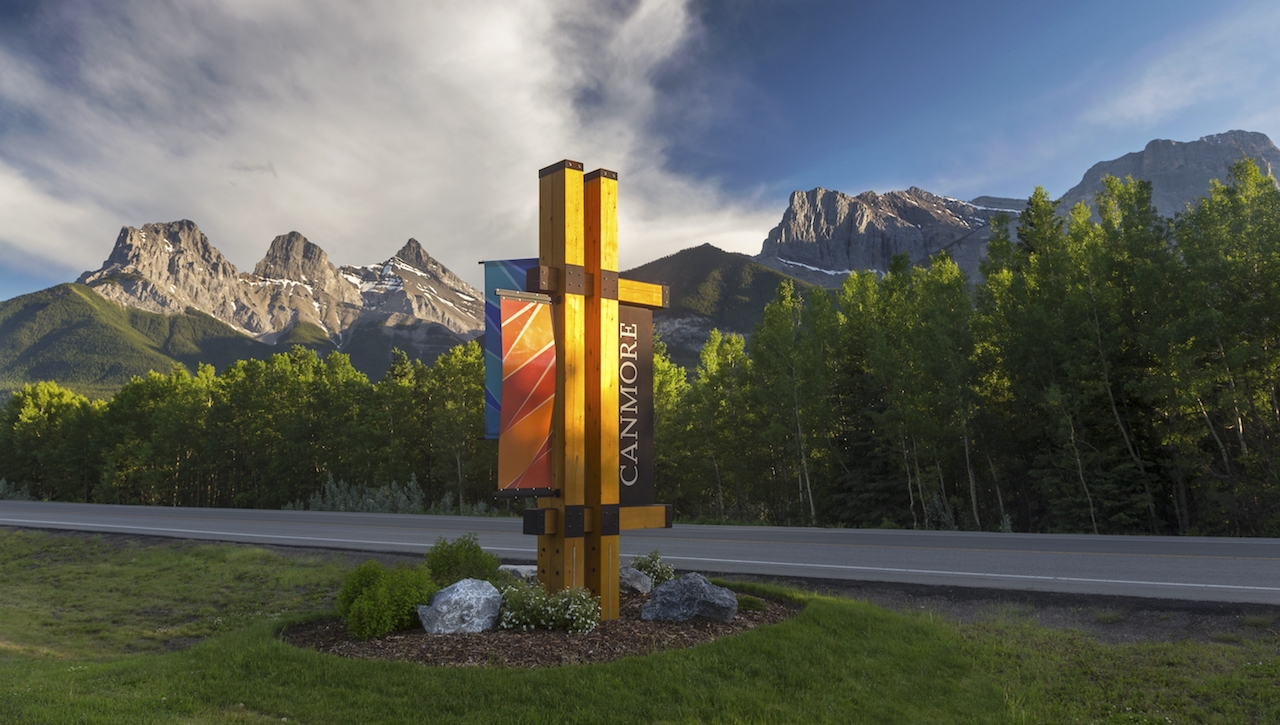 It's no surprise that the winter weather here may seem "extreme" to some. Canmore experiences a mountain climate, so the weather can change fairly drastically from day-to-day. In the winter, you can expect a daily average of -9°C, while in the summer you can expect fairly sunny weather with temperatures in the 20°s. Although it can and does snow at any time of the year, the first "real" snow generally begins to fall in November. The annual average snowfall is 244 cm, according to https://canmore.ca/residents/about-canmore/wildlife-climate.
Public transportation/Commute Time
Canmore has a small local transit system that travels between Canmore and Banff, called ROAM. Route 5 travels from Cougar Creek area, through downtown Canmore, then out to Three Sisters area - 7 days a week. There are also buses that take you through some of the tourist destinations and campgrounds, as well as transportation to and from Banff, Alberta. Public transportation is affordable at only $2 per one-way ride.
If you are thinking to continue working in Calgary while living in Canmore, it takes upwards of one hour to commute one-way. However, the work-from-home movement is on the rise due to COVID-19 and many employees can negotiate permanent work-from-home status.
The Cost of Housing
The real estate market in Canmore is a unique one. There are many branches of the real estate market to take into consideration, including the luxury market and the vacation home market. As of January 2021, the current average price of a single-family home is $1,218,125, a townhome is $714,574, and a condominium is $499,577. For more information about the Canmore real estate market, please click here, or contact Devin Stephens at [email protected] or 403.688.7769!
Activities, Events, Things To Do
There is no shortage of activities - both indoor and outdoor - in Canmore. If the outdoors are where you spend most of your time, you'll love the mountain lifestyle. With over 71km of multi-use trails for hiking, cross-country skiing, biking, and snowshoeing, the mountains will call your name every day for a new adventure. Indoor activities for the whole family are also plentiful with tons of local businesses, artsPlace, Elevation Place, movie theatres, and restaurants all close by.
Conclusion
If the mountains are calling out to you, you will need a great real estate agent with experience in the unique Canmore market. At Canmore Real Estate Group, our team of professionals know the area inside and out and always ensure you see the newest listings. If you're ready to buy, we're ready to find you the home of your dreams! Reach out to Devin Stephens at [email protected] or 403.688.7769.