Our Top 5 Tips to Buy the Right Property in Canmore
Posted by Devin Stephens on Monday, April 30, 2018 at 3:49 PM
By Devin Stephens / April 30, 2018
Comment
Deciding on Property in Canmore
Canmore is full of wonderful properties of all shapes and sizes. As a homeowner myself, I know that making the final decision on a piece of real estate is never easy. With the market as hot as it is, deciding on property in Canmore can have the added pressure of time constraints. Many different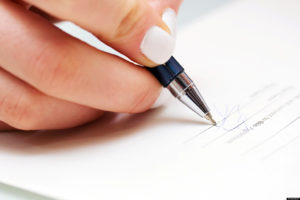 personal and financial factors need to be accounted for in the buying process. Each factor will have its own significance. Often the pursuit leads to a negotiation between pros and cons for each property. Would you settle for a location you don't love if it means you save money? Maybe. How about proximity to downtown Canmore or the Nordic Centre? Definitely a plus, but at what cost to your cultural pursuits? By considering the following tips, it will prepare you to decide which property in Canmore is right for you.
Community, Community, Community
Canmore offers something for the whole family, no matter what kind of activities your family is into. If your family wants to be close to water, then consider buying a house overlooking the Bow River(Larch, Lions Park, South Canmore) or close to Quarry Lake (Rundleview, Homesteads, Peaks of Grassi). On the other hand, the expansive mountain views from homes on Stone Creek Placeor Benchlands Terrace are really something to behold. The great thing about Canmore is that each neighbourhood is kind of like it's own bubble. Each neighbourhood is somwehat disconnected from the other communities that make up the town. The result is that every neighbourhood has its own unique community feel. Spend some time exploring the town so you know which neighbourhood is right for you.
Every Home Is Unique, So Don't Be Sad If You Miss Out On Your 'Dream Home'
There are tons of beautiful homes in Canmore. Part of the mountain mystique is an assortment of individually stunning homes. These make up an expansive neighbourhood stretching much farther than an urban grid
neighbourhood. Each home embodies a different style of architecture, a different era of interior design, and a whole different view of water or the mountains. So if you are not fast enough to snatch up a dream home, don't fret! There are dream homes on every block in Canmore.
Don't Neglect the Condo Market
Canmore has seen growth in condo construction and sales over the past few years. In 2017, condos sold for higher than what they were listed at. The supply has been consistently low for the last 2 years which has opened up an opportunity for developers to pre-sell condos in the Three Sisters community. There are multiple options available for buyers to consider right now though it is critical have a realtor representing you as there are projects/builders that we encourage our buyers to stay clear of.
Pick the Right Zoning For Your Needs
If you are looking to buy an income property for vacation rental purposes, you should know that Canmore has strict zoning laws. The four zoning categories are residential, tourist home, visitor accommodation, and employee housing/PAH. It is important to note that only 'tourist' and 'Visitor accommodation' zones are you legally allowed to live on the property while also renting it out on a short term basis.
Be Prepared to Write an Offer
The demand for property is incredibly high in Canmore. There is a limited supply of new single family/semi detached homes being built, which means well-priced listings tends to fly off the market. I try to prepare all of my clients to be in a position to write an offer the moment the right property comes on the market. If you live out of town and can not make it in time to view a listing prior to writing and offer, no worries. You can rely on me to provide Facetime/skype tour of the property and add the appropriate purchase offer conditions to allow time for due diligence.
Conclusion
Following through with these tips will take some of the stress off of buying a home in Canmore and make the process more enjoyable. Our town's inspiring landscape, athletic culture, and abundance of happy will steal your heart(if it hasn't already!).