Owning a Vacation Home in Canmore
Posted by Devin Stephens on Friday, July 13, 2018 at 2:45 PM
By Devin Stephens / July 13, 2018
Comment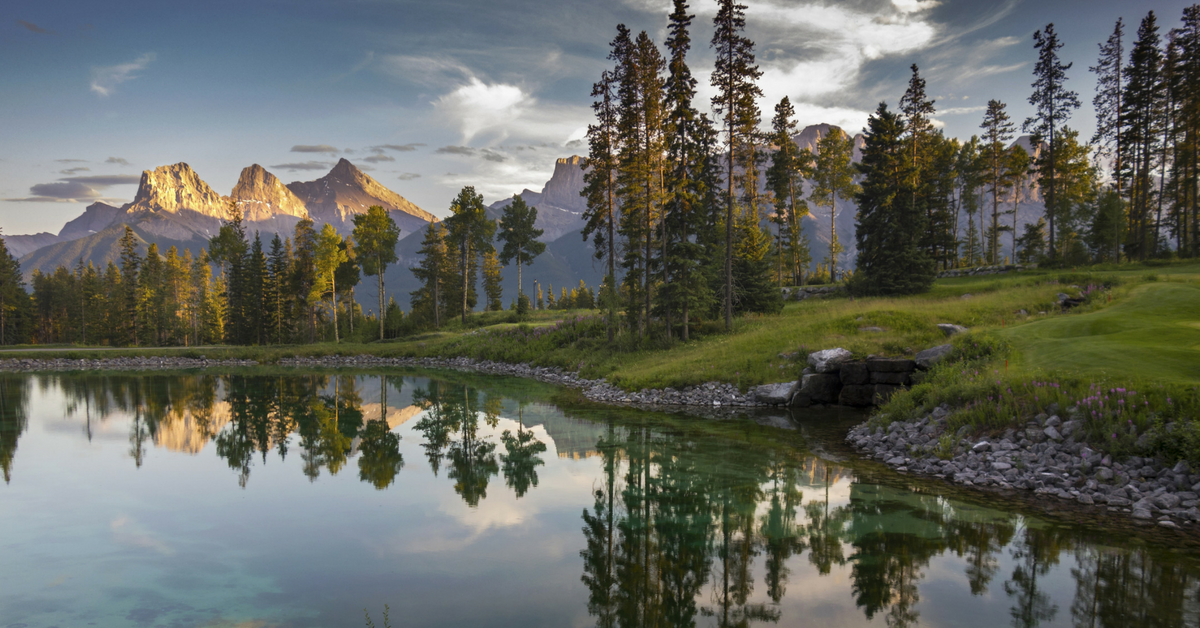 If you're thinking of buying a second home as a vacation or investment property, there's one thing we need to warn you about: you may want to make it your permanent residence!
Canmore is a hidden gem in Alberta, and one of the most sought-after places to buy property in North America. It combines the atmosphere of a quaint town with big-city amenities. When you add in the breathtaking panoramic views of the Rocky Mountains, the endless outdoor activities, and the friendly hospitality of the locals, you'll see right away that Canmore is a land of paradise.
In addition to taking in the sites, one of the highlights of a vacation is visiting the shops. There's no shortage of places to go for retail therapy. You'll be able to peruse furniture stores, specialty shops, sporting goods stores, clothing retailers, bookstores, toy outlets, and even support locally-owned stores with items made within Canmore city limits.
Why Canmore is the Perfect Place to Own a Vacation Home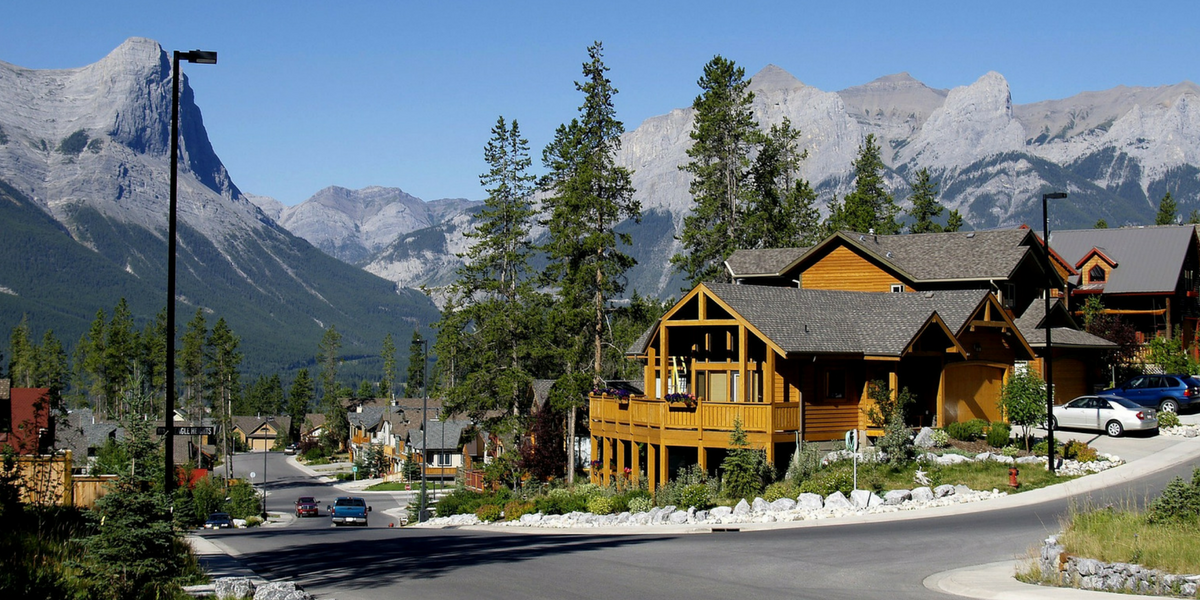 Have you ever considered the idea of owning a vacation home and still making a profit on it? Instead of having to book hotels or pay for a vacation rental, you could have a home away from home and collect rental fees when you're not there that could offer returns of 8% or more ROI/annum. If you are looking at cash on cash return then the rate of return is considerably higher.
It's almost like you'd be getting paid to take a vacation!
This situation isn't possible everywhere. It requires a location that is desirable to visit year-round, and that has an ideal ratio of home purchase price to the rental price. Luckily, Canmore fits the bill!
While the rate you can expect to collect on a vacation rental will vary by the specific location of your home, the size, and the season, here are three examples you can use to get an idea of the possibilities:
The current inventory of one-bedroom homes start at over $150

per night and go all the way up to $350 and beyond.

A two-bedroom home averages $300-$400 per night.

Three-bedroom properties are typically around $400 per night but could be up to $1,000.
In looking at the available inventory, you can't help but notice that you have a good chance of being able to own a vacation home while also having a positive return on your investment.
Why You Should Invest in Canmore
Vacation property prices are up 8.9 percent from last year, and forecasts predict that these prices will continue to rise. In fact, riverside properties could go up by as much as 14.5% later this year. While there are still bargains to be had, especially in relation to other communities, time is running out.
Several factors have converged at once to make Canmore an ideal location for an investment property:
1. Alberta has been steadily recovering from the financial crisis and is now showing signs of stability and growth.

2. The Canadian dollar is relatively weak. That means it is a desirable (and affordable) place for international investors who may be priced out of the US market. Also, the weak Canadian dollar means that domestic dollars won't stretch as far overseas. The downside is that competition for limited housing inventory may increase as more people catch on to this trend.

3. Other cities' prices are rising even faster than Canmore's. This makes Canmore a relative bargain, but not for much longer.
Rules for Renting Out Your Canmore Vacation Home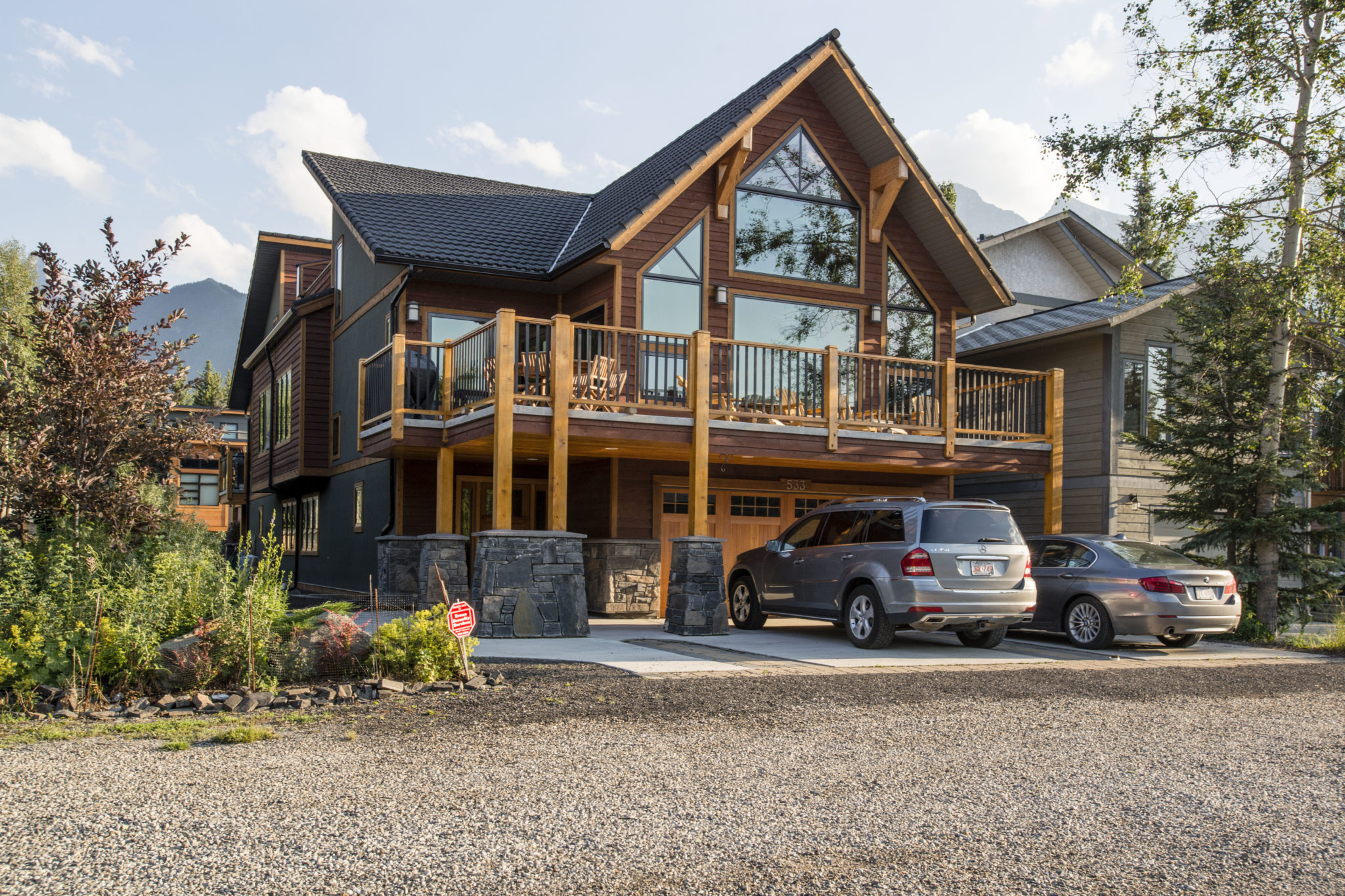 The desirability of Canmore plus a significant housing shortage has recently forced city officials to establish some ground rules for renting out vacation homes in the area. We'll outline the basic rules here. While they are somewhat strict, they're still more lenient than Banff.
In 2017, the mayor created a distinction of houses called "tourist homes." They're only allowed in specific areas such as Railway Avenue and Bow Valley Trail. The idea is to reserve enough home rental inventory at reasonable prices for permanent residences while still allowing investors to realize a profitable return on their vacation home investment.
The rules are straightforward, and even though some people break them, we expect enforcement to become stricter.
Here are the basic rules:
All rentals in residential zones must be for 30 days or longer.

Long-term rentals can't be advertised on short-term vacation rental websites like Airbnb.

Properties classified as Commercial or Visitor Accommodation can't be rented for longer than 30 days.
There are other requirements as well having to do with renting and tax collection, which is covered in this article. Briefly, you need to collect and remit GST and Alberta Hotel Tax while also abiding by rules set forth by the Public Health Inspector.
Have Questions?
Buying an investment property or vacation home is a big decision. With his expertise and superior service, Devin Stephens makes the process of buying a vacation home in Canmore as effortless as possible. Please contact Devin Stephens at 403.688.7769.