Prepare Your Vacation Rental for Winter
Posted by Devin Stephens on Tuesday, September 6, 2022 at 2:25 PM
By Devin Stephens / September 6, 2022
Comment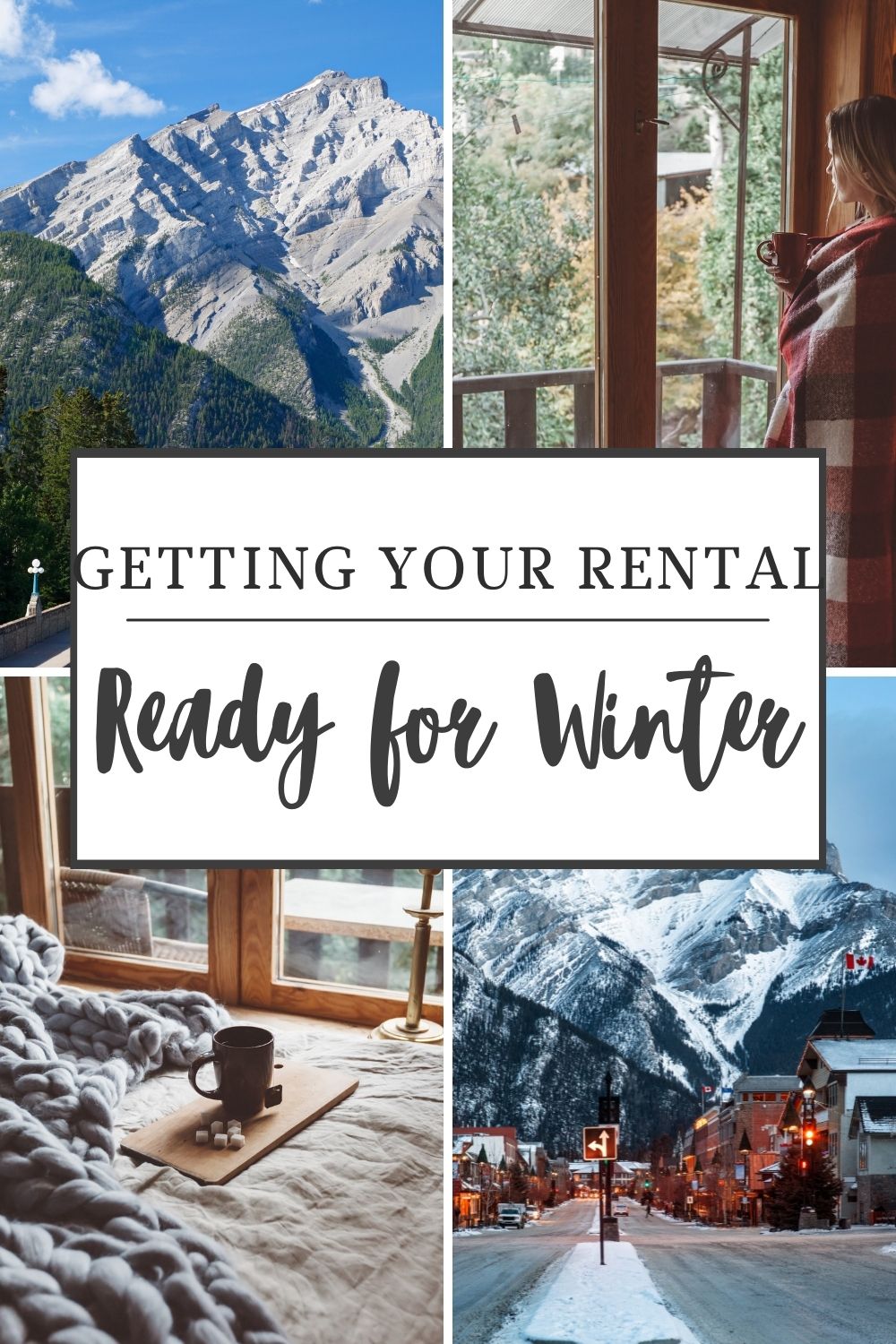 As many vacation rental markets cool down for the winter, short term vacation rentals in Canmore remain in high demand. In addition to a fully stocked property, your guests will expect certain amenities when they book a winter stay with you. Meeting and exceeding the expectations of your guests is the best way to build a successful vacation rental business, where 5 star reviews are one of the top indicators of success.
Not sure where to start? Don't worry; we've got your covered. As you prepare to welcome guests this winter, don't forget these important steps.
Stock Up on Winter Essentials
When your guests book a stay with you in Canmore during the winter, they likely expect some winter essentials to be included when they arrive. These include:
Extra blankets
Enough wood for the fireplace during their stay
Extra lightbulbs
Your guests may also need some basic winter cleaning supplies on hand, unless you plan to have a daily service come out during the winter to shovel walkways and handle other winter chores. If you don't, stock the property with:
Car scrapers
Ice melt and snow shovels
Heavy duty outdoor brooms
Winterize the Property
Long before the first freeze, make sure you have winterized your property. The unique features of your property will determine exactly what needs to be done, but this list can get you started:
Blow out irrigation and sprinkler systems
Have an inspection of the heating system done
Change air filters in the HVAC
Clean and inspect all fireplaces
Insulate water pipes in any unconditioned or unfinished areas
Clear gutters
For the safety of your guests and your property, be sure to include clear instructions for how to properly use any fireplaces, hot tubs, or fire pits on the property. A framed document with easy to read directions near the item is a great way to do this!
Update Decor and Complementary Items for the Season
Some simple swaps in decor and hospitality items can help take your vacation rental to the next level. Add some extra cozy blankets and throw pillows to the couches and beds, replace mugs with something seasonal, and add in a tea or coffee station if you don't already have one.
These little touches go a long way to making your vacation rental more cozy, resulting in better reviews that lead to a successful business.
Replenish Emergency Supplies
Emergencies such as getting snowed in or losing power are far more likely to occur during the winter. To ensure the safety and comfort of your guests, stock up on some basic emergency supplies for the season.
This includes extra blankets, flashlights, batteries, styrofoam coolers, and perhaps a crank radio. You may want to include some gallons of drinking water as well.
Set Up Seasonal Services
Depending on the unique features of your property, you may need to consider some seasonal services in addition to housekeeping. Snowblowing the walk and driveway, adding salt or ice melt to steps and paths, or hiring someone to clear gutters before the first freeze are just some of the ways you can ensure your property is well cared for and your guests remain safe and comfortable. If you don't live near enough, or you prefer to outsource these types of tasks, you will find businesses in town that can help you manage your property.
To learn more about investing in a Canmore income property, contact us any time!