Selling in an Active and Competitive Market
Posted by Victor Henning on Thursday, February 3, 2022 at 8:47 AM
By Victor Henning / February 3, 2022
Comment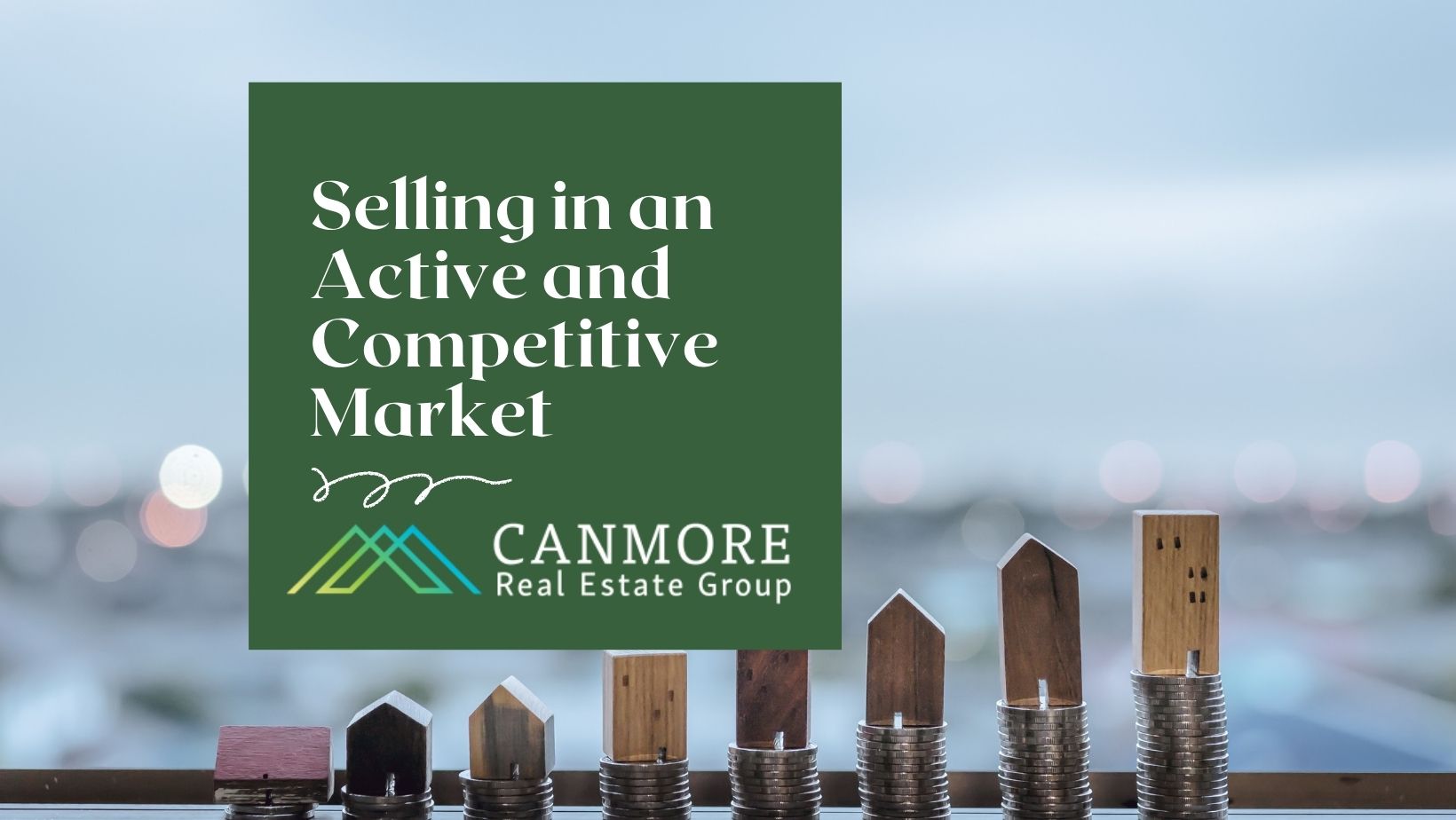 Multiple offers are the norm in today's Canmore Market. With well-priced Properties seeing more than one offer, there are certain things you as a seller should be doing to take the guesswork out of selling your home.
The goal of every seller should be to accept an offer with as few conditions as possible in order to reduce your chances of the property going back on the Market AND GET THE BEST POSSIBLE PRICE FOR YOUR PROPERTY
Have Your Ducks in a Row!
I have always recommended that Sellers in "Hot" Markets have 4 specific items prepared and on hand prior to bringing their property online. My experience has been to answer the questions Buyers may have ahead of time, thereby allowing the Buyers confidence in moving ahead with an unconditional offer.
1.Real Property Report : Many transactions get held up when the sellers can't provide a Real Property Report with compliance. Having this ahead of time helps with a seamless transaction.
2. Condominium Documents: Condominium Corporation Documents are a condition of the purchase contract and take some days to get. Having those on hand greatly reduces and can eliminate this condition.
3. Home Inspection: Having a pre-done home inspection, completed by a Licensed Home Inspector can be a big help in removing buyers' fears about the condition of your home.
4. Revenue and Expense Information: This is very handy when selling a revenue-producing property
Handling Multiple Offers Takes Expertise and Experience
Reading the velocity of the market takes years of experience in Real Estate and Negotiation.
When dealing with more than one offer on a property, experience is necessary in making sure you are getting the best result. You don't want a deal to fall through due to a technicality or that someone forgot to cross a "T" or dot an "I".
I have vast number of resources from Home Inspectors to Lawyers to make sure the right experts are all working for you.
When getting your property ready to list and working through to possession I bring all those resources to help you.
Are You Ready to SELL?
With a record number of Multiple Offers going on in our Market, you need the right advice to get the best possible result.
GIVE US A CALL, WE WOULD BE HAPPY TO LET YOU KNOW WHAT YOUR HOME IS WORTH AND TO PROPERLY POSITION IT FOR TODAY'S MULTIPLE OFFER MARKET.