Price Should Not Be the Only Reason to Buy a Home
Posted by Devin Stephens on Wednesday, March 30, 2022 at 7:11 AM
By Devin Stephens / March 30, 2022
Comment
There are a lot of factors to consider when buying your first home but price should not be the only factor. Of course, you have to consider price when you're looking in a specific price range, but there could be some of the things you're missing when you focus solely on the price.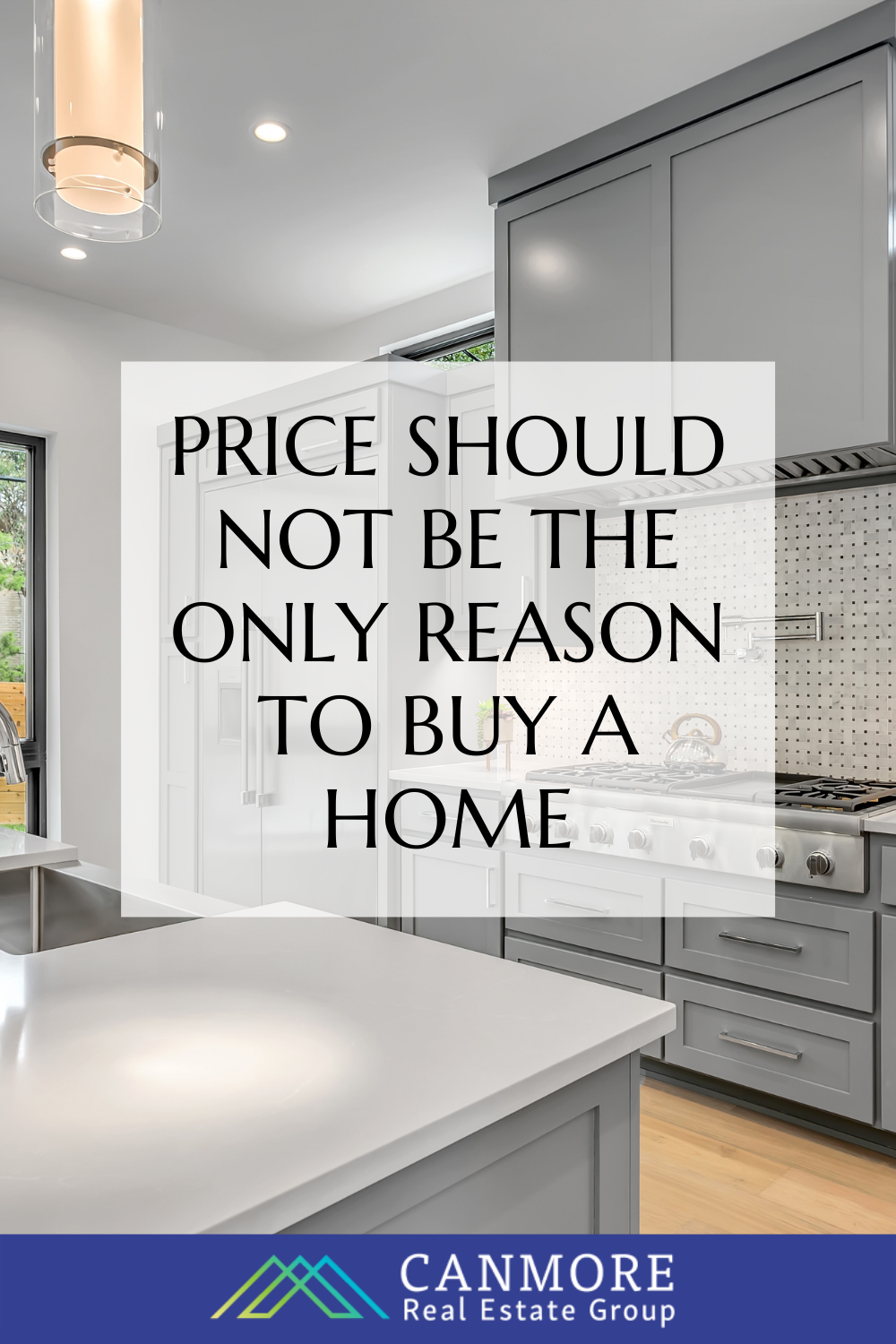 Consider resale value.
Probably the last thing you're thinking about when buying a home is selling it, but you do have to consider that, especially if this is your first home. Chances are, this won't be your last home, so consider how others might feel in the future. If you like the house now, somebody else will probably like it down the line, but it's important to look at all factors including resale value when buying a home.
Consider schools.
You may not have children but the next homeowner might and schools and certain school zones and service areas could be extremely important to buyers. It's something to consider when purchasing the home even if you don't plan on having kids for a while ... or ever.
Consider maintenance.
How much maintenance will the home entail? Are you prepared for lawn care, keeping up with the construction of the home, replacing appliances? If you've rented up until now, taking on a new home can seem a little bit overwhelming so being prepared and simply understanding what you are responsible for can put you ahead of the game. A condominium or apartment might be a better option as it eases you into homeownership without the 100% responsibility for everything including the land.
Consider utility costs.
If you are going from a 900 square-foot apartment to a 3000 square-foot home your electricity and utility costs are going to practically quadruple. Make sure you understand what the utility costs are to a home before finalizing the purchase. You can ask the existing homeowner or get copies from local utility departments. You may be able to afford the home but not the cost of heating and cooling it.
Consider commute.
You may have found the perfect home only to discover the commute route is two hours from work through 37 stoplights and some of the worst traffic in the area. Before finalizing a purchase and sale contract on a home drive the commute routes during the heaviest times of the day so you have a good understanding of what your daily commute will look like.
Buying real estate is so much more than simply the price tag. Make sure you understand what you are getting into with these simple additional search criteria.
At Canmore Homes we know how important the right home is to you and your family and needs. Let us help find the best property in the area - whether it's an investment, first-time home, or forever home.
Check out the NEWEST Properties TODAY
No Matching Listings
Try a new search, or click below to get notified when matching listings become available.