Prioritizing Projects to Renovate Your Canmore Vacation Rental
Posted by Devin Stephens on Wednesday, August 23, 2023 at 8:15:17 PM
By Devin Stephens / August 23, 2023
Comment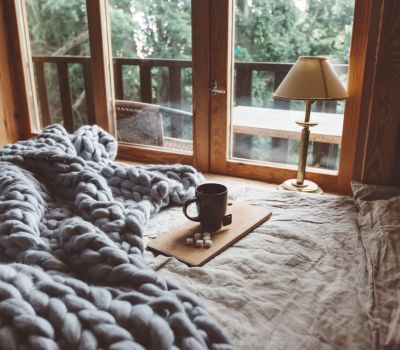 Prioritizing renovation projects in your vacation rental is essential to maximize its appeal to guests and increase your rental income, while using your resources efficiently. The right renovations can enhance the guest experience, boost occupancy rates, and potentially command higher nightly rates.
If you don't prioritize the more important features, you can easily invest too much at the beginning without setting yourself up for success. We've created a guide to help you decide which renovations and home improvements should make the top of your list for investing in a Canmore vacation rental.
Kitchen and Bathroom Updates
Focus on making the kitchen look fresh and updated, and stocking it fully so your guests have everything they need to make themselves at home. You don't need top of the line everything, unless you are specifically focused on creating a luxury rental that will attract top-paying guests.
In many cases, simply choosing new energy efficient appliances, an updated colour scheme, and fresh hardware and lighting is enough to make your kitchen look great in an online listing and function well for your guests. You may be surprised to learn that you don't need to invest tens of thousands in a kitchen remodel to get the space where it needs to be.
The same is true for bathrooms. Make sure everything feels fresh and clean, but don't worry about choosing top of the line fixtures for your vacation rental. These can blow your budget before the property has a chance to become profitable.
Flooring
Your vacation rental flooring should be durable and easy to clean. It will likely see some major wear and tear, so choose something that can take the beating. Hardwood, laminate, or vinyl flooring is durable and easy to clean, making it ideal for vacation rentals. Place area rugs in high-traffic areas to protect the flooring and add warmth and style, also protecting these areas from damage.
Furniture
The furnishings you choose make a big difference. It may be tempting to go for the budget option, but you want something that can hold up to lots of wear and tear, including spills or other minor damage. Invest in durable, high-quality furniture that can withstand regular use by guests. It makes more financial sense to pay a little more the first time than to be replacing the furniture regularly.
To make sure your guests leave a happy review, ensure that beds have comfortable, supportive mattresses to provide guests with a good night's sleep. Provide ample storage space for guests to unpack and feel at home, and don't forget to make the design modern, fresh, and photogenic.
Safety and Security
It is in the best interest of both you and your guests to invest in smart home technology and security systems that add a level of protection. Install a security system or smart locks for guest safety and peace of mind. Ensure smoke detectors and carbon monoxide detectors are working correctly, and don't forget to leave a well stocked first aid kit for your guests.
Ready to find the right property to turn into a vacation rental in Canmore? Contact us any time.