Property Management Canmore
Posted by Devin Stephens on Thursday, November 8, 2018 at 12:47 PM
By Devin Stephens / November 8, 2018
Comment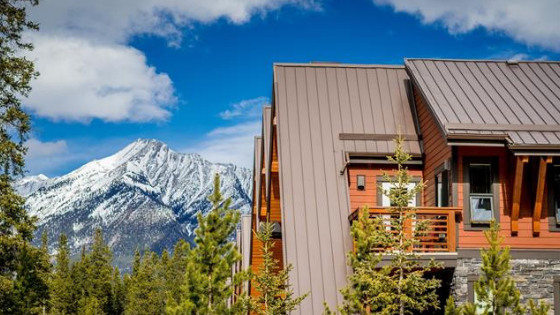 Canmore is a lovely little mountain town located about 80 km west of Calgary. Nestled in the Rocky Mountains, this gem is a wonderful place to live year-round and is also a popular destination for tourists.
The region also is highly sought after as place to purchase real estate, as well. Not only is it a wonderful place to live full time, with its combination of big city convenience, quaint small-town community, and incredible outdoor surroundings, but it's also a fantastic place to invest. Read more on investing in Canmore here.
Even if you only want to live in Canmore part time, or keep a residence as a Canmore vacation home, you'll find that you'll have no problem at all renting the property the remainder of the year. Read more on renting in Canmore here.
More people than ever are buying a Canmore property to not only enjoy themselves, but to actually make a profit on their investment. If this sounds like it would be a lot of work—managing a property from afar—you're not wrong. However, the wisest investors mitigate this by using a property management company.
With a property management company, your Canmore property becomes a painless, easy investment, one that doubles as a getaway in paradise!
Why You Should Have a Property Management Company
There are many benefits to having a property management company. Here are just a few of them:
Maintenance Management
One of the challenges of owning a property is handling the physical, on-site maintenance. When the property isn't properly maintained, small problems can quickly escalate into larger ones. If you have a property management company, however, you don't have to concern yourself with either regular or emergency maintenance—beyond giving the OK to get the job done!
Landlord and tenant law can be a sticky subject, and nearly impossible to navigate on one's own. However, an established property management company will have all of the necessary legal expertise to handle any questions you might have about tenancy, screening, evictions, liability, etc. Once again, they'll be able to step in and take care of things for you, so that all you have to do is enjoy your investment!
To transform your vacation into a money-making investment, you'll want to rent it, and that means managing the financial aspect of renting. Your property management company can help you do that. In fact, in doing so, they typically take their own fees out of the collected rent, which means they manage that aspect as well. It's a wonderfully self-contained system that lets you have the maximum enjoyment of your property, with minimal effort!
Tenant Screening
Perhaps one of the most difficult things about having an investment property that you live far away from is being sure of renting to the right tenants. Traveling to interview tenants, and figuring out the best screening practices, is a big hassle. Not when you have a property management company, though! These trained professionals are experts at sifting through hundreds of applications to find quality, trustworthy tenants.
Your property management company will work with you hand in hand to determine your personal tenancy requirements for the property, as well.
How to Pick the Right Company
Of course, in hiring a property management company, you're putting a great deal of trust in their service. After all, Canmore rentals are valuable investments. Here are a few tips on choosing the property management company that's right for you.
Look for an Established Company
When you're entrusting a service with something as important as your investment property, you want to be sure that they have an established reputation and have been in the business for some time.
Any reputable agent will be more than happy to answer your questions about their services in full. Inquire about when and how they manage marketing their vacancies. Ask who your long-term point of contact will be. Question their policies regarding rent, evictions, etc.
Read Reviews
Most property management companies in Canmore will have plenty of local clients, which means that you'll be able to find plenty of reviews.
Are other individuals happy with the service they're receiving?
You can ask the company representative if they can give you the contact information for a referral or two, as well.
Property Management Canmore
If you're just setting out on your property management journey, you might want to simply call around or visit the websites of a few property management companies in Canmore. Here are a couple of the more popular companies:
Have questions about owning a vacation home in Canmore or need help finding the perfect home for you and your family? Give Devin Stephens a call!
You'll find peace of mind when working with Devin Stephens. With over 10 years of experience working and living in Canmore, Devin has the knowledge to find you the perfect vacation home in Canmore while keeping your best interests in mind. Devin prides himself in providing his clients with the performance driven results they expect and deserve.
You can rest assured that when you partner with Devin Stephens, you are teaming up with a trained marketing specialist that has the experience, knowledge and professional negotiating skills to get you the best price on your next purchase.