Raising a Family in Canmore
Posted by Devin Stephens on Tuesday, September 4, 2018 at 2:15 PM
By Devin Stephens / September 4, 2018
Comment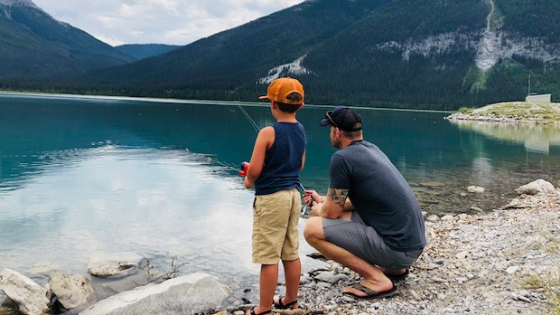 Nestled in the Bow River Valley just over an hour's drive west of Calgary is one of the best-kept secrets in Canada: the town of Canmore. You've no doubt heard of a better time in the past when you could raise a family with a sense of security and happiness that doesn't seem available today. That life still exists for families in Canmore.
With temperatures reaching near 21°C during the summer months and yearly snowfall, Canmore may be one of the most perfect places to raise a family you can find.
With a population of just over 13,000, Canmore has a small-town feel but still has the amenities of living in a much larger town, including a set of activities for the entire family.
Activities for Families in Canmore
Canmore offers a wide variety of activities for families to enjoy together. Everyone in Canmore can enjoy activities like hiking or biking through the Canadian Rockies, rock climbing, and disc golf, and children as young as seven can experience horseback trail rides through the beautiful countryside.
Of course, for much of the year, skiing is a fun option for everyone in the family to enjoy. In this town, you have a world-class cross-country ski course at the Canmore Nordic Centre, the location of the cross-country ski event at the 1988 Winter Olympics.
From sledding to hockey to the dozens of family-oriented events throughout the year, there's something for every member of the family to enjoy. Canmore is for kids and families who love being outdoors.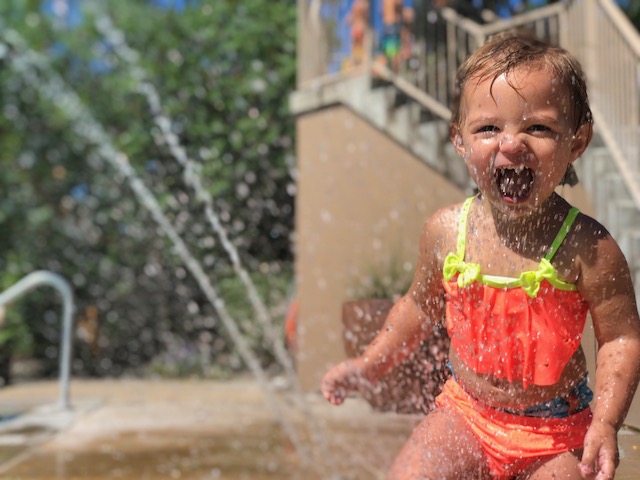 No matter where they are, kids want to be kids, and they'll find no shortage of places to play in Canmore. With four main playgrounds in town, plus many "pocket playgrounds" in most neighbourhoods, you'll find over ten different locations for your children to play in safety.
While those are great when the weather is good, there are days that the weather doesn't cooperate. That doesn't mean you'll be trapped inside your house with energetic kids wanting to play, though, because Canmore is home to Elevation Place, a fully indoor playground with rock climbing, a lazy river, a waterslide, kiddie pool and more.
Schools in Canmore
When choosing a place to raise your family, you always want to take a close look at the quality and location of the local schools. Luckily, Canmore schools will make you even more confident that this is a fantastic place to raise a family.
Canmore schools have been ranked as high as 14 th out of over 800 schools in Alberta. With a public school option for all grades and private school choices as well, you can be sure that your children will receive a top-quality education in a welcoming, small-town environment.
For parents with children between 0 and 6 years old, the Bow Valley Parent Link has resources to help with early childhood development and child care.
Healthcare Resources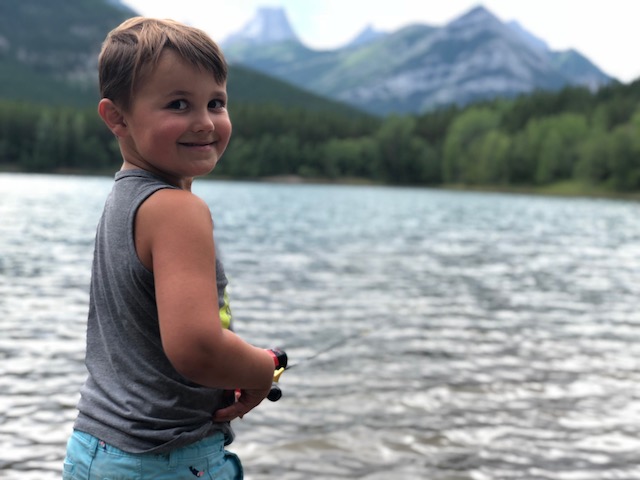 While you might expect a small town of around 13,000 people to come up short in the area of healthcare, you'll be pleasantly surprised by Canmore.
Here, you'll find a 72-bed hospital and a full range of healthcare services on offer for your family. Over 60 practicing doctors call Canmore home, along with dentists, chiropractors, optometrists, psychologists and other healthcare practitioners.
With Calgary less than an hour away, families in Canmore have an incredible number of healthcare options available to handle anything they need.
Other Family Amenities
Main Street in downtown Canmore is a pleasant surprise to many because, while it grows with every year, Canmore has managed to keep a small-town feel, especially in the downtown area. You'll find a bookstore, a candy store, a toy shop, an ice cream parlour and more.
The library is fully-stocked for the reader in the family, and there are five different ice-skating rinks. One is even an indoor rink, so there's never a day where the weather isn't good enough for a skate.
The entrance to Banff National Park is just five minutes from the town, which means the beauty and activities in the most famous National Park in Canada are just outside the door of everyone raising a family in Canmore.
Along with Canmore's amenities, this town offers the comforts of living in a large city with the safety and security of living in a small-town environment. If you'd like to learn more information about living in or moving to Canmore, please contact Devin by phone or email.