Rustic meets Modern
Posted by Devin Stephens on Friday, February 9, 2018 at 4:02 PM
By Devin Stephens / February 9, 2018
Comment
Your Everyday Escape
Finding that rustic feel without giving up amenities!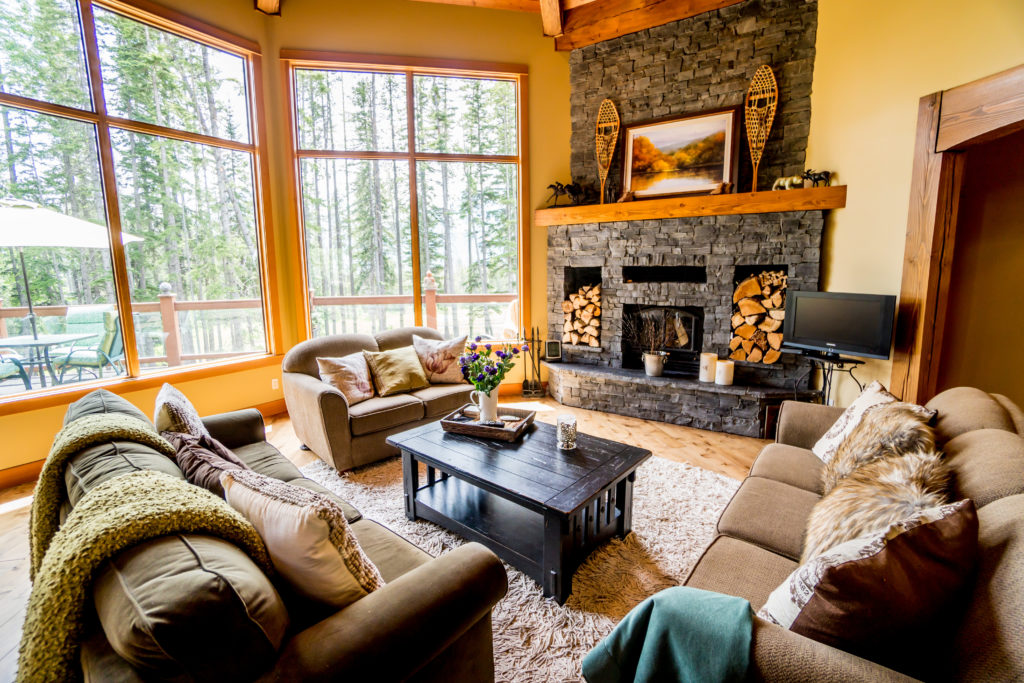 Today's mountain living is a blend of rustic meets modern. It used to be that when someone said 'mountain living', it conjured up images of log homes, real, wood burning fireplaces and family time uninterrupted by tv, cell phones and 'sending streaks'. The perfect mountain retreat….away from all the hustle and bustle of modern life.
But let's be real!
Most of us want access to modern conveniences. We don't want to give up all the things that technology and modern design bring to our lives. What we need is to find a Balance that provides us with a place to get away while enjoying all the finer things life has to offer!
The relaxing, homey feel of a cabin in the woods can be achieved with gorgeous wide plank wood floors, wood beams, or maybe some reclaimed wood accents. A real wood burning fireplace allows for that sound of crackling wood and the warmth only truly felt around a real fire.
Pair that with a true Chef's kitchen with lovely, granite countertops and modern appliances. Add a large soaker tub or maybe a custom built steam shower room to relax your muscles after an amazing hike or day of skiing.
Bluetooth speakers and wifi throughout the home would allow for music to softly play or maybe the thrilling touch of surround sound as you watch your favorite movie!
And of course, the view. The view is everything! That's where Canmore has everything to offer.
The town itself is a perfect mix of rustic and modern. Nestled amongst the Rocky Mountains, this charming town offers the conveniences of the city with shopping, restaurants and nightlife all encased in a quaint, old fashioned feel while surrounding you with spectacular views. Feel the urge to unplug and enjoy what nature has to offer as you explore the year round outdoor activities provided by this magnificent landscape.
Modern meets Rustic is more than just a decor. It can be thought of as a way of life. It is having all the modern conveniences at your fingertips while still allowing you to connect with nature.
Whether it's your everyday lifestyle or the weekend getaway that leaves you feeling recharged and ready to face your week, your version of a mountain paradise is waiting for you in Canmore!