Sell Your Home Fast: Why The Winter 2020 Market In Canmore Is Booming
Posted by Devin Stephens on Thursday, November 5, 2020 at 11:39 AM
By Devin Stephens / November 5, 2020
Comment
This year, the winter real estate market is expected to showcase some unprecedented home values. What does this mean for Canmore homeowners?
It means that your home may be worth more than you think and it's likely that this will be the perfect time to sell your home fast. If you're thinking about selling, but until now have been informed that the spring market is the most lucrative, you may be doing yourself a disservice. The Canmore real estate market is unique and if you want to get top dollar for your home, the winter market is shaping up to be a profitable season.
Let's compare the current real estate market to last year's.
Homes Sold: Comparing 2020 to 2019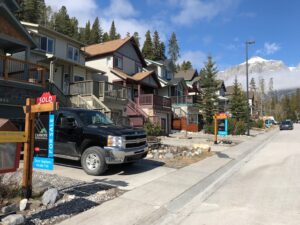 In October 2019, before the pandemic started, we saw 11 detached homes, 14 townhomes and 16 condominiums sold in Canmore, for a total of 41 properties. This year in October, we saw 17 detached homes, 28 townhomes, and 30 condominiums sold, for a total of 75 properties. That's a huge uptick in the number of properties sold in a seasonal market that is usually slower than the spring.
Speaking of spring, in March, April and May 2020 combined we saw just 54 homes sold. Granted, this is when the pandemic began, so a decrease in sold properties was expected at this time. However, in the spring market of 2019, from April to June inclusive, there were a total of 107 homes sold.
If you compare the Spring market (which is when most people choose to sell) in 2019 to the 134 homes that were sold just in the months of September and October 2020, you'll see what we mean when we say–the market is hot!
Home Values in Canmore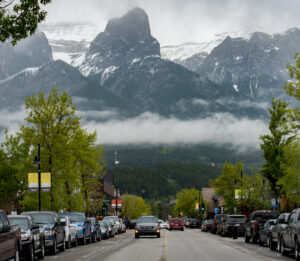 Let's talk about current home values. The average value of a detached home in Canmore has topped $1 million as of October 2020. To be exact, it currently stands at $1 137 044.
We are on track to see some record home values this winter. This is very motivating data for Canmore residents who are considering selling, or simply pondering a home evaluation.
Detached homes are not the only properties appreciating in value! If we look at the value of a Canmore condominium, we see an increase of 20.6% since this time last year. Even Canmore's smallest properties are exceptionally promising in the winter market.
Your home in Canmore is continuing to appreciate in value, and there are plenty of buyers willing to bid on it. Currently, the buyer to seller ratio is high so home values are driven up because of record demand.
Number of Days on the Market
If we look at the average number of days that a Canmore home between $750 000 and $1 million is listed for, and compare that to the average last year, it becomes clear just how fast these homes are selling.
A home at this price point used to sit on the market for 75+ days. Now? A mere 30 days. If you are thinking of selling your home and don't want the process to drag out, take advantage of this seller's market–your home will be sold before you know it.
These numbers are motivating for Canmore homeowners to begin the selling process. Unprecedented home values in this winter market means you can get top dollar (and more!) for your property. You'll be able to sell your home fast with the average number of days listed sitting at only 30. And don't forget the number of detached homes that sold in October is up 54% since last year, and the number of townhomes & condominiums sold has increased by a whopping 93%.
If you are thinking of selling or simply want an evaluation, reach out to Devin Stephens of Canmore Real Estate Group. With years of experience working in the Canmore area, Devin is a seasoned real estate agent with a proven ability to sell your home quickly and for top dollar. To contact Devin, send him an email at [email protected] or call 403.688.7769.