Selling a Pet-Friendly Home
Posted by Devin Stephens on Wednesday, March 2, 2022 at 7:08 AM
By Devin Stephens / March 2, 2022
Comment
Selling a pet-friendly home presents unique challenges. With the right strategy and to-do list, you can put your home's best foot forward and attract great offers from both pet lovers and households without animals.
Keep reading for a few things to keep in mind.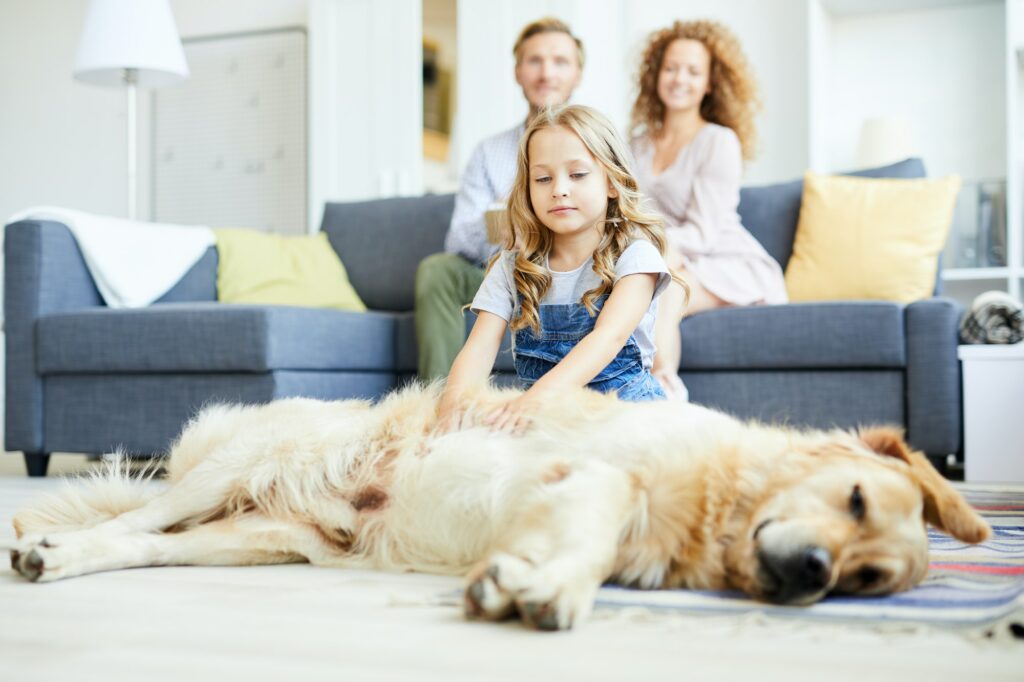 Why is Selling a Pet-Friendly Home Different?
Whether you are a dog-lover, cat-lover, or even a family with less conventional pets, it's essential to understand how selling a pet-friendly home differs from others during showings.
Keep in mind that the goal of preparing your home for sale is assisting your potential buyers in seeing themselves in your home. Staging, cleaning, repairs, and aesthetic updates are all a part of eliminating distractions and allowing buyers to imagine themselves in your home.
If your home is full of reminders of the pets who live there, especially unpleasant reminders, your potential buyer may focus on that rather than all the ways they would love to live there. Buyers who are not animal lovers will be particularly turned off by certain pet-friendly features.
The bottom line is this: to attract the best buyers and highest offers, selling a pet-friendly home requires a little extra effort and preparation.
How to Prepare Your Pet-Friendly Home for Showings
We have compiled a to-do list to get you started as you prepare your pet-friendly home for sale. Depending on the type and number of animals you have, there may be additional tasks you need to add to your personal list, but here are a few to get the ball rolling.
Litter boxes
Make sure your litter boxes are at least emptied, or moved to the garage if possible. You may be used to the look (and smell), but buyers likely are not.
Food bowls
All food bowls should be cleaned, and put away if possible. The same goes for water bowls. If you have food and water bowls out in the yard, make sure they look clean and there are no bits of kibble around the bowl. Tidy up before each showing.
Lawn "deposits"
Keep up with your lawn regularly, checking before each showing for any "deposits" your dog may have made.
Remove pets from the home during showings
Just like you wouldn't leave any children home during a showing, make sure your pets are not present. There may be exceptions for some pets, like fish. In general, try to make sure there are no animals home during open houses or showings.
Finding the best kennel is crucial. Check out the best dog boarding in Canmore Find a high-quality doggy daycare where you can leave them in good hands while buyers view your home.
Cats may prefer to be resting in a carrier in a warm garage, or be taken to a neighbor or friend's home.
Hamsters and other small pets, and their homes, should be moved if possible. If your garage is a suitable temperature, this might be a good temporary spot for them.
Even birds should be taken into consideration. At the very least, be sure to have your agent alert buyers' agents about the bird to avoid startling. If possible, consider covering or moving the birdcage to another location during the showings.
Cleaning
Finally, one of the most important things on your to-do list should be general cleaning. Look for any evidence of animals in the home, including:
Pawprints on windows or appliances
Fur on couches, in carpet, or anywhere else
Hamster or gerbil "bedding"
Chew toys, scratching towers, or other pet entertainment, including in the back yard
Bones and treats that may be "hidden" for later
Pet beds should be put away
Bird cages covered, or moved, and any bird seed swept or vacuumed from beneath it
For more information about preparing your home for sale, contact us today! We are ready to help throughout the Canmore real estate market.
Start the Selling Process Now