Selling Your Home During the Spring
Posted by Devin Stephens on Friday, March 27, 2020 at 11:24 AM
By Devin Stephens / March 27, 2020
Comment
Canmore is one of the most sought-after locations to invest in real estate. There is a drastic change in the real estate market going from winter to summer. When the weather warms up, the area is flooded with tourists and visitors searching for a new home. Spring is the start line of the busy season! If you are a Canmore resident looking to sell your home, we've put together a guide for selling your home during the spring.
Why Sell During the Spring?
Spring is a time of rebirth – both for Mother Nature and the real estate market in Canmore! If you have been considering selling your property, spring is the perfect time to list. Read on to learn about four big reasons to sell your home this spring.
The spring brings a welcome relief from the frigid winter temperatures. Winter often drives people indoors, which doesn't make for ideal conditions to sell a property. As the weather warms up potential buyers begin their home search. Warmer temperatures also provide better conditions for moving: No ice or snow to contend with!
Spring is also a great time for families to buy a new home. Buying in the spring allows families plenty of time to sell a property while allowing children to finish school. The entire summer is open for the actual moving window. It also gives the parents and kids time to get acquainted with the area before the next school year begins!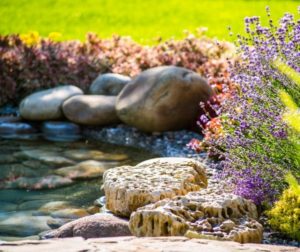 Spring allows homeowners to spruce up the curb appeal. Fresh flowers, budding bushes, and the return of green grass are all welcome sights. The changing of seasons brings with it brighter landscaping capabilities, which is much more attractive than the dreary grey most houses are surrounded by during the winter months.
The number one reason to sell during the spring in Canmore is that the real estate market falls in favour of the seller. Serious buyers have been studying the markets, and they know that by the time the summer season truly rolls around there are few desirable properties at affordable prices. The saying is true: The early bird gets the worm. Buyers begin their initial searches for property in the spring. Because the demand for homes rises, so do the sale prices!
How to Present Your Home
First impressions are everything! From the advertisements and marketing to the actual staging of your home, you want to put your best foot forward. Below you'll find a few tips and tricks for making a good impression on your potential buyers.
We touched on the benefits of springtime landscaping. However, you have to put in some effort! If you don't have perennials already incorporated into your landscaping, you'll want to add in some complementary flowering annuals to attract potential buyers to your home. If you don't have the time or the green thumb to pretty-up the exterior of your home, enlist in some professional help! Terrakata Maintenance specializes in lawn care and snow removal to help with your property exterior.
The greenery shouldn't stop once buyers step inside. Help bring life into your space by bringing in different plants. Plants not only give the appearance of growth, but they also allow potential buyers to get a feel of a well-maintained and lived-in home.
Another small – but effective – strategy for home staging is to make sure all of the glass in your home is clear and streak-free. Clean windows can really impact the aesthetic of a home. Allow light to shine through and showcase the views homes in Canmore are famous for. Mirrors are also a crucial must-clean as you don't want the open-house attendees to look at their faces covered in streaks or water spots. Bow Valley Partners in Grime, LTD is a great option for you to look into. They even have packages designed specifically for those moving out of their homes, which is perfect as you prepare to sell!
Marketing is so important in garnering interest in your home. While it is possible to sell a home independently, having the assistance of the right real estate agent can really up the professionalism of your marketing. From staging appealing photos to writing up captivating descriptions, agents are experts at knowing what buyers want to see. Real estate agents also have access to multiple listing services (MLS) and will take over inquiries about the property. This saves you time and energy throughout the real estate process to help you avoid any additional worries during a move!
If you're ready to list your home, trust the team of real estate agents at Canmore Real Estate Company! Our agents are experts at studying market trends and marketing homes so our clients receive the best price for their properties. To begin, reach out to Devin Stephens. With years of experience working in the Canmore area, Devin is a seasoned real estate agent ready to answer all of your questions around how to begin selling your home. To contact Devin, send him an email at [email protected] or give him a call at 403.688.7769!