Stay in Ski ready shape with these workout tips
Posted by Devin Stephens on Wednesday, September 30, 2015 at 7:48 AM
By Devin Stephens / September 30, 2015
Comment
Ski season preparation in the Bow Valley.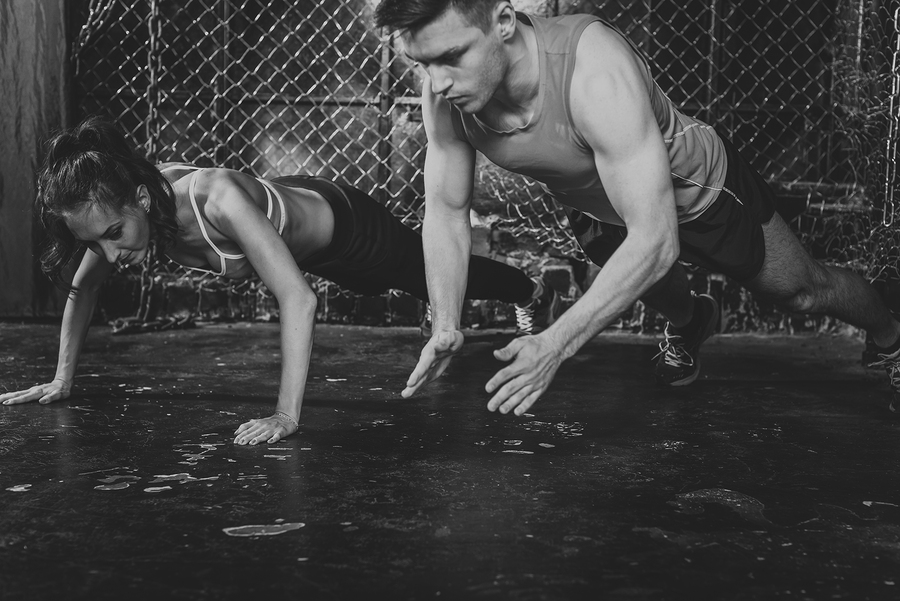 If you are like me, As you watch the leaves turn and fall, and the wind get chilly, you smell the sweet scent of ski season approaching. You have been looking forward all year to put on your skis again. But proper preparation for ski season is actually more than just getting excited all about it. Get your body ready for the slopes. Skiing requires a lot of action from different muscles all over your body, just like all physical sports, proper body conditioning can go a long way. You have to do proper exercises and toning to get in good shape for ski season. So, make sure that you have the endurance and conditioned muscles to enjoy the whole time you are out in the snow.
Ideally start some ski specific exercise approximately two months before your ski season/ trip to gradually build your fitness and stamina, that said, better late than never.
Good for you if you've stayed active all throughout summer and fall. You are most likely in good physical shape but you still need to work those muscles that haven't been getting attention. Skiing is a very physical sport, so the more conditioning exercises you perform, you will be more physically ready to go skiing. If you've been slacking all summer and throughout fall, you better start exercising now if you want to enjoy the upcoming ski season. Remember that you have to give yourself a good 4-6 weeks of conditioning exercises. It doesn't have to be intensive, conditioning simply means you tone your muscles to make them stronger and will be able to perform well later when you go skiing.
Preparing conditioning exercises for the upcoming ski season should be as close to actual skiing, so to stimulate workouts that gets you closer to doing skiing-like activity is to spend as much time in the treadmill or stair masters to build your endurance. Since skiing requires a lot from your leg muscles, it should be fair that they get the most workout. Skiing also requires intense bursts of energy for shorts period followed by rests in between, so mix in a good workout that gets your heart rate going and work out those lungs. So incorporating as much cardio into your workout would improve your endurance tremendously.
Spend some time running on hilly routes to work on your cardio and endurance. You don't want to be out of breath too soon when you're out skiing. Squats and lunges are good for building up your ski legs; they are not just good ski conditioning exercises for your legs but can also do wonders to your backside. Give special attention to muscles you are most likely going to use skiing, the legs, and arms for launching yourself with your ski poles. An overall toned body is the best guarantee you can have a great ski season.
Whilst it is always important not to develop muscular imbalances when exercising, for the purpose of skiing there are certain muscles that need to be focused on and in this respect the right advice is essential.
Most good health clubs will offer a program and expert advice on the best way to prepare for your up-coming ski season. A good fitness coach will develop a routine to encompass all the elements to ensure your body is able to deliver the stamina and strength required.
Below are some great facilities in Canmore to check out.
Crossfit Canmore- www.Canmorecrossfit.com -Greg and the crew of trainers here are well versed in mountain fitness. Although visiting a crossfit facility may be a little intimidating due to all the super fit people the crossfit brand markets, they have classes for all levels. I recently went through their fundamentals training which provides 4 classes of crossfit technique and class structure. I would highly recommend this to anyone that is looking to take their fitness to the next level.
Bill Warren Training Centre- This facility is little known in the Bow Valley other than with athletes. It was opened by WinSport in January 1994 to provide dry-land training and support services to Canada's nordic sport athletes and in 2009 they did a large expansion to include the latest cutting-edge training and athlete support services, as well as its continuing role as the hub location for nordic sport in Canada. The facility is typically not busy and the mountain views, high end equipment & training energy is motivational.
One of the largest names in fitness training, Shelley Collier from SC2 conditioning trains her clients out of the Bill Warren Training Centre. SC2 was developed with the vision of creating an environment where developing athletes can reach their supreme potential. Through the delivery of the highest quality strength programs designed to maximize performance, minimize injury, and achieve the highest results, SC2 works athletes of all levels to accomplish their biggest dreams. check out her website to learn more http://www.scsquared2.com/
Athletic Evolution- http://www.athleticevolution.ca/ This facility keeps raising the bar with the type of evolved gym equipment their clients can workout with. They also offer personal and group training classes that are sure to prepare you for the winter powder ahead.
Ski-fit exercises targeting the key areas that will be asked to work hardest whilst on the slopes including your leg muscles such as quadriceps, hamstrings, calf muscles, and shin muscles, will help to increase overall endurance so that you can make the most of the slopes.
Working on the leg muscles helps to strengthen the knee and hip joints which are placed under a great deal of stress when skiing and as such are often subject to injury. The knee is the joint that takes the most pressure when skiing; twisting, turning, bending, leaning. With the rest of your body following their lead, everything depends upon the ease with which your knees can take the impact as you head down the mountain. The hips are the driving force; all movement from the waist down is initiated by the hips. They provide stability and forward momentum, so working to increase their flexibility and strength is a must. Functional training exercises that use 3-dimensional movement patterns should be considered as these types of exercises mimic the movements that you would be likely to do whilst on the slopes, incorporating elements of flexibility, core strength and balance all at the same time.
Twisting turns, scooting, and sudden drops are just regular moves you need to do when you're skiing the mountainous slopes. Working on your flexibility and balance while preparing for the ski season will ensure you have your muscles toned for those moves on the slopes. Doing yoga will make your muscles leaner and longer, you will not only have toned muscles, you'll look good in your ski outfit too.
Listed below are top ski tips:
1. Join a gym that offers expert advice, free health checks and fitness programs.
2. Talk through your goals with the health and fitness coach so that they are able to help you achieve your personal goals via a bespoke fitness program.
3. Always take the stairs, cycle and walk instead of using a car or catching the bus.
4. Lose some weight if needed, your knees will thank you for every ounce lost and there will be plenty of opportunity to indulge your food cravings whilst skiing as you will be burning lots of calories.
5. Have fun! All exercise can be fun, rewarding and relaxing when conducted through a sensible routine.
Before you tackle that intermediate slope first time skiers should take a lesson or two on the beginner's slope to learn the fundamentals of skiing technique. Lessons on how to stand, start, stop, turn and how to get up when you fall are a must. A review on how to use your skiing equipment is very important. Have a wonderful ski vacation and be safe.