Sunshine Village's heated chairlift – A taste of Europe in our backyard!
Posted by Devin Stephens on Monday, January 18, 2016 at 6:38 PM
By Devin Stephens / January 18, 2016
Comment
Sunshine Village Welcomes Its New, Heated Teepee Town LX Ski Chair – and it's AWESOME!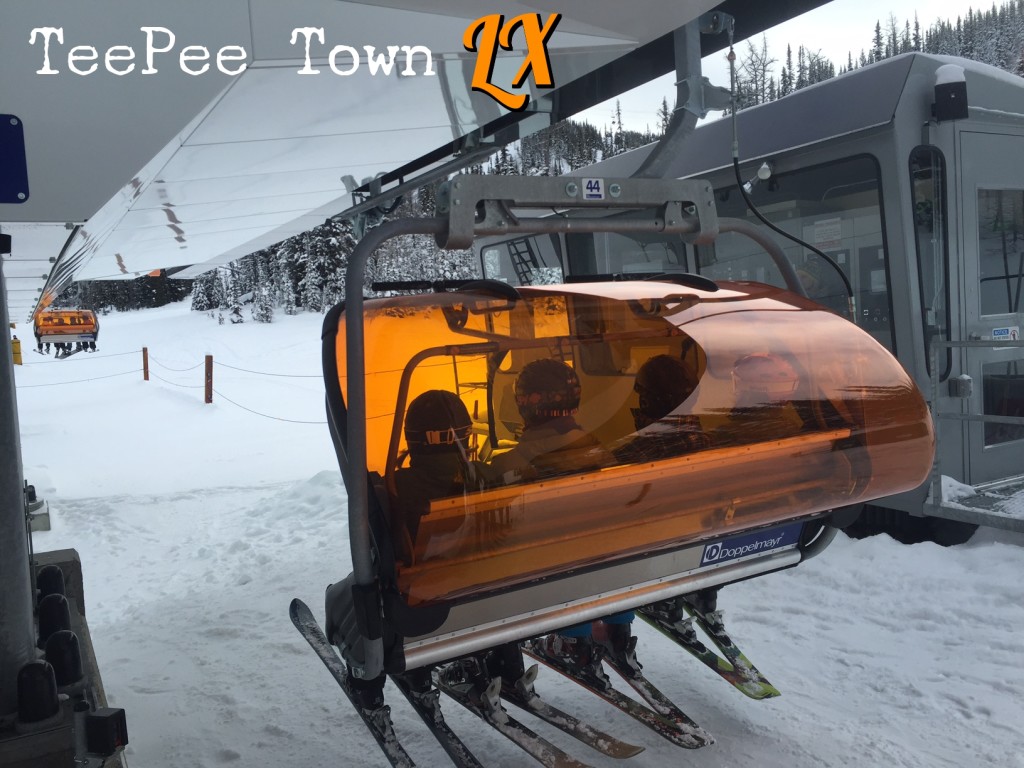 There are parts of local heritage that we want to preserve where possible for the benefit of future generations and visitors. The Teepee Town ski lift in Sunshine Village, however, is something we are happy to see thrown in the trash. This chair, first ridden in 1979, had become more of a scary fairground ride than a convenient mode of transport so the unveiling of a new model, the Teepee Town LX, is a welcome development. It promises to be like nothing that local skiers have seen before, as this Austrian-designed orange bubble has more of a European vibe, and it is sure to improve the experience of all those using this route.
This new luxury chair offers comfort and warmth beyond our wildest expectations.
This state-of-the-art development will be greatly appreciated by all of the local skiers that loved the idea of getting to the more challenging slopes of Teepee Town but not the physical means of doing so. It is a nice touch that this new chair is called the Teepee Town LX, in tribute to the area and its history, but travellers will be glad to know that this is where the similarities end. Where the old Teepee Town ski lift was slow, cold and hazardous to climb aboard, the fancy LX version is fast, warm and very safe.
The designers promised that this new lift will be able to glide over the snowy slopes of Sunshine Village at twice the speed of the old contraption (1000ft per minute), carrying 1200 riders per hour. Despite this increased speed, it feels much safer and more stable. There are footrests for an added sense of security and sensors on the chair can tell when to open and close the bubble. Speaking of that striking orange bubble, this is more than just a European fad because it is built to keep the chill of the mountain air out and the warmth from the heated seats in. That is perhaps the best news of all for all skiers wanting to warm up between the slopes – not only are there four seats in this quad chair, they are heated for extra comfort.
This new lift is a great investment for locals and tourists alike. Regular visitors to Sunshine Village can now extend their day in the resort by heading to areas like Rock Ledges and Schoolmarm without fearing for their lives. Skiers from further afield can come and see whether Canada's first heated ski lift lives up to all the hype. It remains to be seen what users make of all the fancy features behind this spacious, orange bubble, but it can't be as uncomfortable and scary as what they are used to!