Supporting Local Canmore Businesses
Posted by Devin Stephens on Friday, May 8, 2020 at 12:54 PM
By Devin Stephens / May 8, 2020
Comment
In trying economic times, the first places to suffer are the local businesses. Their day-to-day looks much different. Small shops, restaurants, and service providers are feeling the COVID-19 shutdowns. All of us can agree that without these businesses, the Canmore area doesn't look the same. However, many of the local businesses have turned lemon into lemonade (or a watered-down version) by pivoting and adapting their practices to still generate income. To ensure our town survives and thrives after the pandemic ends, check out our tips on supporting local Canmore businesses!
Why Support Local?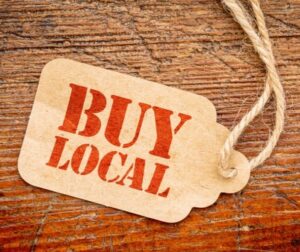 Local businesses are key to a thriving economy. The owners and employees of local businesses are members of the community. They are the same people who you run into at the grocery stores and in the parks. When you support local businesses, you are directly supporting the community members in Canmore.
Local businesses also tend to support other area initiatives. Large chain stores seldom participate in local charities. The small businesses in Canmore, on the other hand, routinely sponsor events, volunteer at activities, and donate to programs that continue to improve the quality of our town. The money invested in their business is money returned to Canmore!
How to Help
There are many ways to continue supporting your local businesses during the coronavirus shut-down. If you aren't in a position to spend money, you can still help! Spread the word of these businesses by interacting with their social media. Like, share, and comment on their pages and posts to help them reach other community members. Leave your favourite restaurant a review. Tag your favourite shop in a post telling them what you're most looking forward to about them reopening. Because of the virtual-only nature of the world, these measures go a long way in showing your businesses you're here for them!
If you can contribute in a financial sense, we put together a list of local businesses that are operating in a socially-safe way and how you can support them!
Food and Drink
Communitea Café – This staple Canmore café is closed for sit-down use, but you can still grab your favourite drink and a vegan burrito for take-out! They are open from 11 AM-6 PM daily with a temporarily modified menu. To safely order, use their online ordering system or call 403.688.2233.
The Iron Goat Pub & Grill – Although we can't enjoy the in-house experience, the Iron Goat is still providing us with our favourite dishes. The Iron Goat shows just how important local businesses are to our area: They offered up free meals when Foods and Friends could not function due to high-risk volunteers. You can receive your food via pick-up or limited delivery to the area. Give them a call at 403.609.0222 to see if you qualify for delivery, or order for carry-out online!
Murrieta's Bar & Grill – With a large take-out menu to choose from, Murrieta's is operating with take-out and pick-up orders. You can order your favourite meal by calling 403.609.9500. If you choose pick-up to get your food, you will receive a 20% discount as well!
Service Providers
Although it seems like the world has stopped, the seasons are changing. That means the same service routines you've practised previously still have to be followed. Your lawn will need tending, your air conditioning unit will need servicing, and your vehicle will need a tune-up. Follow the recommended safety practices but support the small business owners whose livelihood depends on your patronage.
Big Mountain Services – Experts in refrigeration, heating, and cooling, Big Mountain Services is still working to make your systems run efficiently. To check out their updated policies regarding COVID-19, check out this page on their website!
Double E Motors – Ready to handle your vehicle needs, Double E Motors is taking extra steps to make customers feel safe. They are providing disinfecting wipes to use on their keys, steering wheels, door handles, and whatever else the customers deem necessary.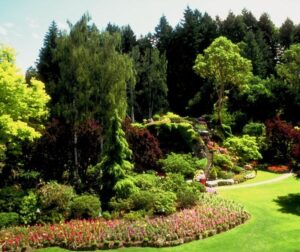 Three Sisters Landscaping Company – For your spring landscaping needs, Three Sisters Landscaping is ready to assist. Because their work is done outdoors and without needing much face-to-face interaction with clients, Three Sisters is still taking spring orders to beautify your property.
While safety is the priority, we also want to ensure the security of our small businesses. As you continue to practice social distancing, check in on your local businesses and business owners. Order a meal from a local restaurant, buy your friend's birthday gift from a local store, and change your oil at the local garage. When you share your money with your community businesses, these businesses share back. Check out this comprehensive list of businesses who are still providing services during the COVID-19 pandemic.
If you have questions about how you can support other local entities, or if you're wondering how your planned real estate process will be affected, we are ready to help. Our team at Canmore Real Estate Company are highly qualified and have close ties to the community. Reach out to Devin Stephens with your direct questions; he is happy to help! To contact Devin, send him an email at [email protected] or give him a call at 403.688.7769!