The Awe of the Canmore Nordic Centre
Posted by Devin Stephens on Wednesday, January 27, 2016 at 6:28 PM
By Devin Stephens / January 27, 2016
Comment
Families love coming to Canmore rather than the busier tourist scene in Banff and this has a lot to do with the Canmore Nordic Centre. This beautiful mountain landscape is where many Albertan families want to come for a weekend of outdoor sports and relaxation. A visit to the Day Lodge will show just how popular this centre is with locals and visitors alike but that does not mean that travelers cannot get away from it all in the wilderness too.
Why are locals and tourists so drawn to the Canmore Nordic Centre? The scenery has a lot to do with it. It can sound pretty clichéd to say that a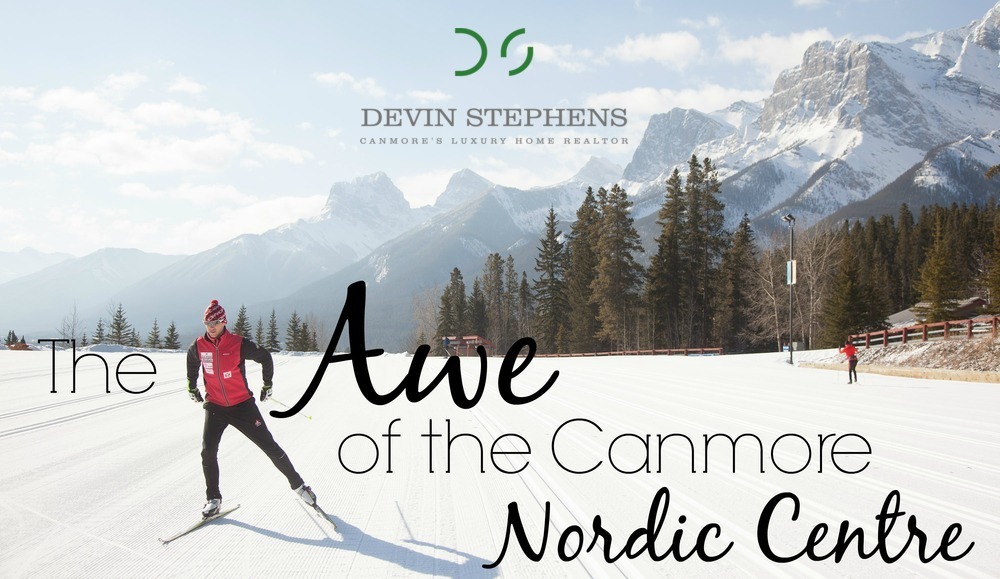 landscape is breathtaking but this expanse of Canadian mountain, with its wild forests and majestic peaks, really is the sort to make people stop and consider the grandeur of nature. It is not just the scenery that stands out here, it is the way that people interact with it. If Banff is the destination for the international tourists wanting a mountain view, Canmore is the destination for the more extreme domestic tourists that want the mountain experience. The question is, what sort of experience will that be?
Winter is one of the best times to come and experience the Canmore Nordic Centre at its best.
Winter means two things in this Canmore park: snow and lots of winter sports. Naturally, skiing takes up a lot of visitors' time here and there are many different cross country trails and Biathalon loops that can be enjoyed. Skiing is part of Canmore heritage, especially since the 1988 Olympics came to town, and the facilities here have continued to improve and expand over the decades. These ongoing improvements to the Nordic Centre have also allowed for a greater diversification of activities. The growing trend of fat biking can now be indulged on some of these trails, there is the opportunity for tobogganing and there is even an ice rink for the winter months. If visitors want to rent any equipment for these sports, such as skis, sleds and fat bikes, the Trail Sport rental unit can be found on site.
The idea of a snowy weekend in Canmore may not sound like fun for the whole family, especially if some members are put off by cold temperatures and long trails, but that is where the indoor facilities of the Canmore Nordic Centre come in. The first of these will be familiar to all regular visitors – the hub of activity that is the Day Lodge. If guests need a place to gather their thoughts, figure out the next trail and clean up a little, the Day Lodge provides space to sit by the fire, get a warm meal and take a shower. The lockers and information counter are also here, so visitors can get all their passes in order for the trails. There is even a meeting room that can be rented out so locals can enjoy a good business meeting in the mountains, if they aren't to distracted by that scenery.
2016 also brings a new indoor facility for visitors and locals to enjoy – the new warming hut. This additional hut provides an extra space to warm up and refuel during a hike or skiing trip and is the perfect rest stop, situated 2.5km west of the Day Lodge on the Banff Trail. This community-based project is currently just available in winter due to its reliance on donations and volunteers but this eco-friendly structure does promise to provide a fireplace, a snack bar serving the finest hot chocolate and a composting toilet for those important mid-trip breaks.
Winter is when Canmore Nordic Centre shines but the deeper beauty of this area is that it can be used all year round.
Winter may not be everyone's preferred time of year for a visit to Canmore but that doesn't matter because the Nordic Centre is just as inviting and entertaining in the summer months too. All those different trails and scenic routes are too good to be left alone and there are over 100km of mountain bike trails to explore. These trails have been designed with different styles and difficulty levels in mind and are being updated and expanded all the time. Alternatively, visitors can hike the trails, try their hand at an 18 hole game of disc golf or go orienteering.
Because this is such a well-loved, diverse area for extreme sports throughout the year, Canmore Nordic Centre is the venue for many annual events. 2016 is no different and visitors can come and enjoy many fixtures including the Grizzly race and the BMW IBU world cup biathlon, which takes place in February and will attract more than 10,000 spectators plus a worldwide television audience of approximately 60 million viewers. Later on in the Summer, Canmore is hosting one of the hottest mountain biking events in North America – 24 Hours of Adrenalin. The basic premise is simple, ride as many laps as possible in 24 hours, but there is a light-hearted, festival edge to proceedings too.
With so much activity in Canmore Nordic Centre, visitors can almost forget they are in the wilds of Canada…almost.
There is so much to do and enjoy in this impressive park that it becomes a hive of activity. Locals gather at the lodge to discuss their adventures, Albertan families eat a hearty lunch after a long skiing lesson and tourists descend on the slopes to see the finest athletes compete in exciting competitions. Because of this, it can be easy to forget that this is a natural landscape full of wildlife. The park is home to all kinds of incredible species, from lynx to elk, and there is always the chance that visitors will encounter them on the trails. It is important to remember that there are also more dangerous creatures like cougars and bears out there too, so skiers and hikers can't let their guard down, however close they might be to the hot chocolate of the warming hut.
There is a great blend of the wilderness and the communal, tourist element at the Canmore Nordic Centre. It doesn't take long to leave civilization behind and be one with the landscape, but there are always plenty of creature comforts at the end of the trails. With so many sporting opportunities, great events, top facilities and that stunning scenery, it is easy to see why so many people keep coming back.
As you can tell, it is easy to fall in love with Canmore and all it's lifestyle benefits. If you have thought about buying a piece of property here I would love to assist.
*main photo courtesy of the Canmore Business & Tourism*