The Day Real Estate Died!
Posted by Dale Hildebrand on Wednesday, March 25, 2020 at 5:49 PM
By Dale Hildebrand / March 25, 2020
Comment
Don McLean sang "The day the music died", a cryptic reference to the day we lost Buddy Holly. It reminds me of the "The day real estate died" in Canmore, 2 weeks ago, and we have not had a new sale since. While there can never be another That'll Be The Day, all the reasons why owning real estate in Canmore makes sense are still there, and very likely more so.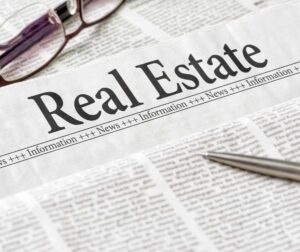 About three years ago I made the hard choice to move to Canmore full time while my wife was still working full time in Calgary. Our friends wondered if our marriage was on the rocks; little did they know we were planning a great future. I had heard that Canmore had much more to offer than a great weekend retreat, so I decided to check it out.
I jumped into real estate and starting building houses. I joined four local clubs. Met tons of new people. I got engaged in the community. OMG, this is one great community! Everyone is so friendly and caring about each other, our Town, and the environment. There are very few, if any, jerks.
And now we are social distancing and isolating, discouraging visitors and our Town is largely closed down. The silver lining for us is my wife is here 7 days a week, instead of four. Work-wise, not a lot of difference for me - I've been working from home for most of the past 25 years. We are doing virtual cocktails on the weekends with groups of friends via internet conferencing. And we continue to get out for walks, rides and skis, just like we always have, maintaining a respectful social distance.
Hopefully, these times will help all of us re-evaluate what is truly important in life and help us find better balances. For me, these past two weeks have reinforced that Canmore was the right decision. Do more, play more, live more, Canmore! And don't forget the great! My prediction is that many of you and others will come to the same conclusion that Canmore is a great place to be, and real estate in Canmore will not be dead for very long.