The First-Time Homebuyer Guide to Canmore
Posted by Devin Stephens on Monday, August 10, 2020 at 11:57 AM
By Devin Stephens / August 10, 2020
Comment
Canmore is one of the best places to call home. With world-class mountain views, a thriving community, and an amazing culture, Canmore is a dream come true for homeowners and the perfect place to make your first (or last) housing purchase! We've put together a first-time homebuyer guide to Canmore so you can join our amazing town and live in your dream home.
Finances
A home purchase is one of the largest financial investments a person makes in their lifetime. As a first-time homebuyer, you'll want to ensure your finances are in order so you can spend your time enjoying your new home instead of worrying about how to make your payments.
Start saving early
If you're anticipating purchasing a home, you know that it's not a spur-of-the-moment decision. Canmore is a much sought-after location (and for good reason). However, that means housing prices can be a bit higher than average. It's important to begin saving up money for your down payment as soon as possible. Once you purchase a home, you will also have a monthly mortgage to factor into your budget. Having a comfortable cushion and being able to put a reasonable chunk of money (roughly 15-20% of the total cost) down on your house will make the buying process less stressful financially.
Talk with a financial advisor
Buying a home for the first time is a special experience. However, you want to make sure it happens at the right time. Meet with your financial advisor to get your ducks in a row. Bring important information with you to help your advisor understand your financial background. Information like your current debt, annual income, and net worth should be available to your advisor. If you aren't sure who to work with, CIBC Private Wealth Management is a great place to get started!
Meet with your Mortgage Lender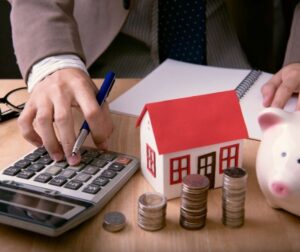 If you are a first-time homebuyer, you may not have ever needed to apply for a large loan. Before you begin looking for houses, you need to know the maximum loan amount your lender will approve. To find a mortgage lender, you can visit CML Mortgages and browse lenders in your area. Your lender will provide you with the numbers, and you will have the information you need to begin the next step: Creating your budget.
Create your budget (including surprise costs)
Once you are approved for your loan, you will want to create a budget for your new home. Again, your budget will largely depend on your future plans. Things to factor into your budget include:
The average price of your ideal property
5-10% cushion for unforeseen costs
Estimated moving costs
First 2-3 months of your mortgage
Know What You Want (and Need) as a Homebuyer
Whether you anticipate multiple moves in your future or are planning on Canmore being your one-and-done purchase, this step is crucial. As a first-time homebuyer, there are many things to consider.
How do you anticipate your future changing your living situation? Will you get married? Are you planning on having children? Anticipating your elderly family members will be residing with you? These are all factors to consider when searching for (and pulling the trigger) on your first home.
Non-negotiables
What are your must-haves in your new home? Maybe there are physical restrictions to keep in mind for you or your family members, so you need main-floor laundry. You may need a separate space for elderly parents to eventually live. How many bedrooms, bathrooms, and common spaces are necessary to support your family? Is an open-concept kitchen or a large outdoor space a requirement for you?
Make a list to present to your real estate agent so they can begin finding your perfect property.
Splurges
If the homes you are interested in come in under budget, this is where you get to have some fun with your property search! Have you always wanted a large fireplace with a mountain view? Maybe a hot tub to enjoy a drink under the stars? Let yourself indulge in your luxury dreams and let your agent work to get you everything you want on top of what you need! Just because you're a new homebuyer doesn't mean you don't deserve the best.
Find the Best Agent for Your Homebuying Experience
There is more to look for in a real estate professional than simply a high-volume agent. Before you decide on a team or agent, do some research! Characteristics to consider when finding a real estate agent:
Knowledge about the area
Personal connection/rapport
High ratings online
First-hand referrals from previous clients
How they like to work through the buying process (communication, expectations, etc.)
Canmore is calling! Choose a real estate agent that is ready to help you answer that call. At Canmore Real Estate Group, our team of professionals know the area inside and out and have a leg-up on the newest listings for you and your needs. If you're ready to buy, we're ready to find you the home of your dreams.
Reach out to Devin Stephens to get started. With years of experience working in the Canmore area, Devin is a seasoned real estate agent with a proven ability to guide first-time homebuyers like you to your dream property!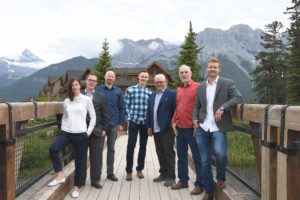 Connect with Devin by email at [email protected] or give him a call at 403.688.7769.