The Trails in Canmore are Calling! Our Favourite Run and Bike Trails Around Town
Posted by Devin Stephens on Monday, July 30, 2018 at 2:32 PM
By Devin Stephens / July 30, 2018
Comment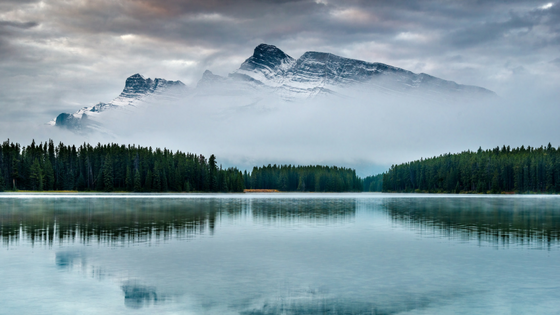 Canmore is a natural playground and is fondly referred to as a base camp for adventure. Situated at the base of the Rocky Mountains, Canmore has a variety of outdoor activities with something for everyone. Whether you're an elite athlete looking for an adrenaline spike or a parent who wants to go on a family-friendly adventure, Canmore has it all.
With a relatively temperate climate, residents and tourists enjoy hiking, biking, skiing, boating, caving, golf, fishing, rock climbing, and more.
When you first move to Canmore, you may not know where to begin your running and biking adventures. There are more than 80 kilometres of trails connecting the community, after all. Local clubs meet up weekly, and the veteran locals will be happy to show you around. In the meantime, here are our favourite trails for running and biking in Canmore.
Running Trails in Canmore
Here are our top 3 favourite running trails in Canmore:
1. Highline Trail
This Canmore trail does double duty as both a running and mountain biking trail. With a total max distance of 8.3 kilometres, we prefer it for running. What we love about this option is that there are four entry points, so you can traverse it multiple times without getting bored.
Among the locals, this is a top pick, and it's lovingly cared for by the community. In winter months, mountain bikers keep the trail clear by shovelling snow, so it can stay open year-round. Another thing we love about Highline is that it overlooks the town of Canmore, so you're never far from home.
2. Montane Traverse
If you want something suitable for all levels, take a look at Montane Traverse. There are short loops for beginner runners or choose to run the entire trail and experience the full 8 kilometres. End your journey at Cougar Creek parking lot and stop in for a pint at the Iron Goat Pub and Grill.
If you're a mountain biker, you'll also find a lot to love on this trail, though it won't have the challenges of the more advanced trails we'll mention later in this article.
3. Rundle Riverside
For hardcore runners who want a longer trek, head over to the Rundle Riverside trail. It stretches from Canmore to Banff. Depending on how far you go, the journey could range from 19 to 42 kilometres.
Along the way, you'll run past the Bow River and see the face of Mount Rundle. While this trail is also suitable for mountain bikers, it's quite bumpy, so many prefer it as a running path.
Biking Trails in Canmore
Here are our top 3 favourite biking trails in Canmore:
1. Bow River Loop Trail
This is a family-friendly, urban trail that you can enjoy at a leisurely pace with any bike. Start on Main Street in Canmore and head two blocks to Rundle Drive to get to the beginning of the trail. Explore the shores of the Bow River, cross the engine bridge and loop back around to where your journey began.
2. Canmore Triangle
Get ready to break a sweat with this challenging road bike climb. You'll begin downtown and ascend up Silver Tip Trail to see breathtaking views of the town. Slow your pace and enjoy wildlife sightings, and then head east to along Three Sisters Parkway. If you've got time, stop for a coffee break before finishing your ride back into downtown.
3. Reclaimer
Canmore is famous for its challenging mountain biking trails that get the adrenaline pumping. One of the most popular is Reclaimer. It's short and sweet, with an initial rocky climb followed by a steep and smooth descent. At the end of your ride, you'll glide into the Grassi Lakes Parking Lot, which is convenient. Don't be surprised if you decide to do multiple laps in a single day. It really is that fun!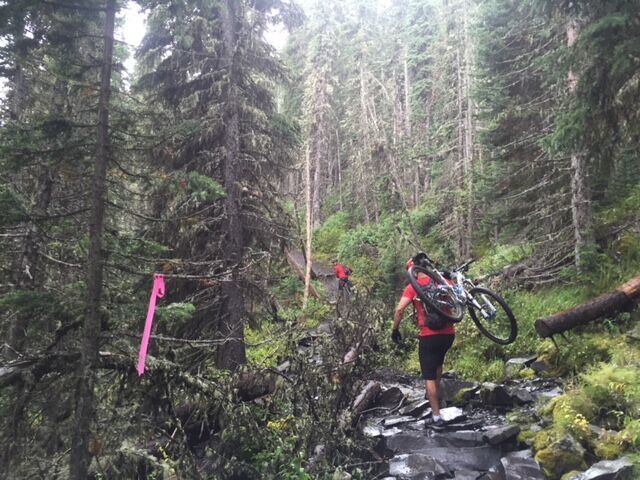 We've only begun to scratch the surface of the biking and hiking trails available to homeowners in Canmore.
These pathways are mostly untouched (other than being well-marked and easy to navigate), and you can explore every day for months on end without becoming bored. With stunning panoramic views wherever you go, you might pinch yourself to see if this natural paradise is real!
Interested in having easy access to these trails right from your door? With his superior service, Devin Stephens will find the perfect Canmore property for you. Contact Devin Stephens at 403.688.7769 or send him an email to find out how he can help you call Canmore home.