Tiny House Architecture Style Trends for Vacation Properties
Posted by Devin Stephens on Tuesday, March 8, 2022 at 8:52 AM
By Devin Stephens / March 8, 2022
Comment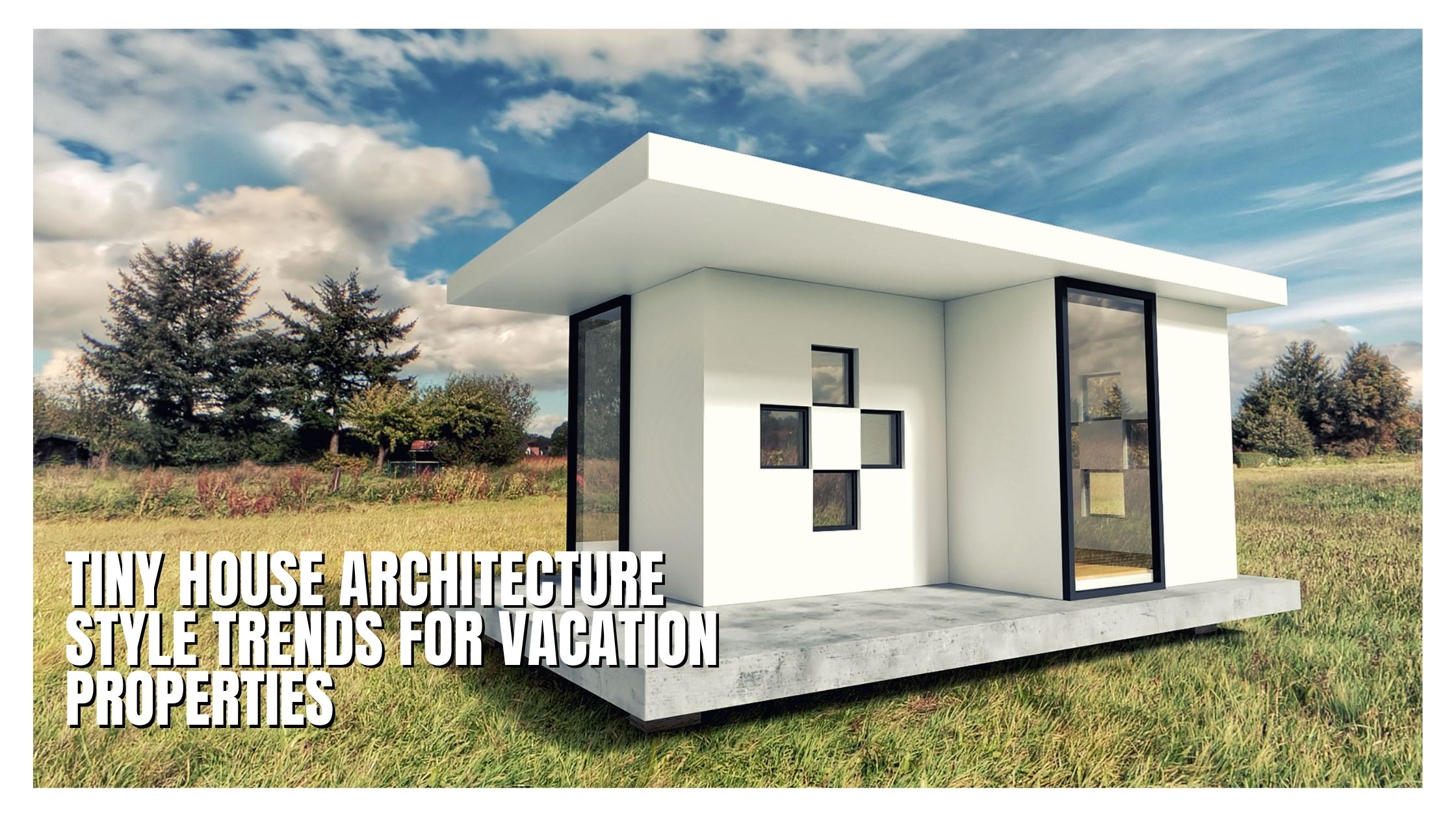 Tiny homes, also now most recently being referred to as micro houses, are continuing to grow in demand and popularity. As such, there are more and more countless ways to design and build a tiny home. This includes elements of tiny homes on both the inside and the outside.
Tiny home dwellers are finding ways to make the exterior architecture of their homes more unique. They are building homes that truly tell a style story and give a small snapshot into the homeowner's personality.
Here are Some of the Newest Exterior Architectural Style Trends for Tiny Homes
Modern/Minimalist
It can be said that each end of every tiny home is actually minimalist because it demands a simpler way of living with very few belongings. But, the outside look of tiny homes is what we are focusing on here.
There are several tiny homes right now being built with sleek and modern exterior finishes, some with the same minimalist and modern exterior trends we are seeing on larger traditional homes, especially brand-new construction.
Some of the most popular modern exterior architectural design elements include very large windows, one color of paint mostly in dark colors like black, sticking with a simple box design, and tucking in striking natural stain wood elements for an accent or pop of color.
High Pitch Roof
For some, the striking appearance of a very slim tiny home with a high pitch roof is a highly desirable exterior architectural style. More and more tiny homeowners are opting to keep their tiny home to just a bit wider than the average human's arm span. In conjunction with a slimmer home, they build a very high pitch ceiling as a means for a striking visual display. An added benefit to a high vaulted ceiling is that it feels more spacious.
Circular
Another trend in tiny homes is going away from the traditional rectangle shape and opting for a circle. These are not unlike Scandinavian-inspired buildings or the classic yurt. It is a way of making the idea of living in a tiny home feel completely fresh and different from other homes in this quickly exploding movement.
Cape Cod or Traditional
For the more preppy style homeowner, a traditional house just in a smaller version with classic Cape Cod-style architectural elements on the outside is spot on. Not only is the Cape Cod-style popular, are we seeing more and more tiny homes that just look like smaller versions of bigger traditional homes. Much of this is attributed to classic dark colors like a bold hue of navy with a crisp bright white trim around the edges, windows, and doors for a crisp and timeless look that will always be in style.
Funky and Artistic Roof or Second Floor
With more and more tiny homes becoming popular and more people looking to live in them, more people are looking for a creative way to truly make a home all their own. One of the most stand-out ways to do this is by creating one-of-a-kind and unique roof lines or entire second floors on a micro-home that is sculptural and like a work of art.
Some tiny homeowners are even beginning to hire well-known high-end luxury architects to build tiny homes as no one has ever seen before. It is a way of being able to afford a truly unique home that is a work of art without a multi-million dollar price tag.
Tree Houses
At the beginning of the tiny home moment, and still today, homes were being built on trailers to be considered within the realm of recreational vehicles as laws did not yet exist in many areas for living in tiny homes and this was a way to get around it.
As the tiny home movement grew, people began building tiny homes on permanent foundations on land that they purchased or leased from a homeowner with a large plot of land.
Today more and more homeowners are changing up the foundation of tiny homes by placing them in trees or at least up on stilts high above the ground. This movement helps tiny homeowners to feel like they are living up in the trees or gives them a better view of the amazing natural surroundings where they choose to place their tiny home.
Canmore Homes specialize in vacation properties, second homes and rental investment properties as well as primary homes in Canmore and surrounding areas. Contact us below for more information or check out all the smaller homes below.
More Tips
Check out Tiny Homes Below