Tips for First Time Vacation Rental Owners
Posted by Devin Stephens on Tuesday, October 11, 2022 at 5:10 PM
By Devin Stephens / October 11, 2022
Comment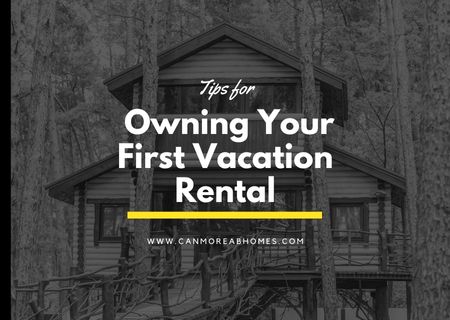 Investing in a vacation rental is one of the best ways to create an additional stream of income while acquiring a valuable asset. If you're just getting started, we have some tips to help.
First, choosing the right property in the right place is essential. Canmore is one of the best places to invest in a vacation rental in Canada, with a steady demand from vacationers during all seasons and properties available in many price points. To learn more about buying a vacation home in Canmore, contact us any time!
Invest Early, Rather than Often
After you buy the property you will turn into a vacation rental, you will be faced with a long list of decisions about what to do with the space, how to furnish it, and how much to spend on each element. While there is no reason to break the bank on every detail, make sure you don't pinch your pennies at the beginning in a way your future self will regret.
For example, if you are renovating the property at all, prioritize investing in durable, quality materials that you will not need to replace again in a couple of years. Even if it costs a little more upfront, it is far better to invest a bit more in the beginning and not have to worry about it in the future.
Tips: 8 Benefits of Hiring a Vacation Rental Property Management Company
Think about it this way: if you have to replace something again in the future, it will cost you more than just the dollar amount of the replacement. The project will also cost you the potentially poor review from guests who had to deal with a broken or worn out item, and you may have to lose out on some revenue if you have to spend time fixing something when you otherwise could have been renting the proeprty out.
In other words: invest early in your vacation rental, rather than often.
The top places to prioritize quality over a bargain are:
Flooring
Bedding
Appliances
Necessary repairs
Consider a Property Manager
While it will cut into your profits to some degree, hiring a property manager is one of the best ways to offer a high end experience to your guests that will result in great reviews, while at the same time allowing you to enjoy a truly passive income stream.
Managing a vacation rental yourself is doable, but might require you to be close enough to the property to drive over any time. A property manager can handle immediate requests from guests, be a liaison between you and housekeeping staff, and deal with potential headaches without bugging you.
Install Smart Home Features
Smart home technology in a vacation rental will give your guests a high end experience, and make your experience as a host much more streamlined. Some of our favorite smart home technology for vacation rentals include:
Smart doorbells and cameras
Keyless entry
Smart thermostats
USB chargers on nightstands
Noise monitoring
Smart TVs
To learn more about owning a profitable vacation rental in Canmore, contact us any time!+
Related: How to maximize ROI on your vacation rental property