To my Valentine, Canmore
Posted by Devin Stephens on Friday, February 14, 2020 at 12:14 PM
By Devin Stephens / February 14, 2020
Comment
Dear Canmore,
Our love and passion for your community are inexpressible with words. But instead of giving you jewelry, or chocolates, or booking you a spa day, we wanted to share a few of our favourite things about you. There is more to you than the breathtaking scenery you offer (although that is much appreciated) and you deserve to know all the things we love about you this Valentine's Day!
Canadian Rocky Mountains
One of the most obvious things we love about you, Canmore, is the access you provide to the Canadian Rocky Mountains. Whether we are out on the slopes or sipping coffee indoors, we can't get enough of the mountains that shadow you on all sides. There are plenty of amenities that the mountain culture brings to you, and we love each and every one.
Relaxed Vibe
Thanks to your perfect location nestled among the Rockies, mountain culture permeates you. There is a sense of peace, even when following a schedule. The people who populate your streets are friendly, helpful, and always ready for a good time. Canmore, you provide a sense of calm in a world that seems to rush us around and keep us on pins and needles.
Restaurants
With the mountainous feel of the Iron Goat Pub & Grill to the eco-friendly light vibe at the Communitea Cafeto the relaxed and earthy atmosphere at the Grizzly Paw Pub, you have a variety of eateries and watering holes for us to indulge in. Whether we're escaping our own kitchens or simply looking for a night out, the restaurants who call you home are the perfect fit any time of year, Canmore.
Events and Entertainment
Although we love simply being, we are so happy you host plenty of opportunities for us to find events, activities, and entertainment, Canmore! With live music, performances at the Theatre Canmore, athletic competitions, and festivals such as your Canmore Winter Carnival, we are never bored.
Outdoor Opportunities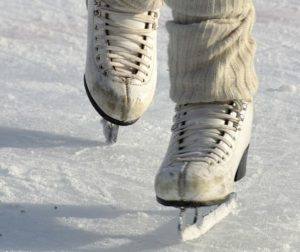 Some places near the mountains only provide the view. But you, Canmore, give us direct access to all of the outdoor opportunities and activities we could dream of. And it's year-round! In the warmer months, we can leisurely stroll your trails or go for a hard-hitting hiking excursion. We can enjoy an afternoon kayaking or paddle-boarding and end our day watching the sunset with a drink in our hands. The winter months provide the snow activities you've become famous for. With your plethora of skiing, snowboarding, and snowshoeing outfitters, the snowy peaks call our name from November to March!
Shopping
If we are in need of some retail therapy, you once again take care of our needs, Canmore. With your unique and distinctive shopping district, we are able to get our fix of browsing and buying at The Shops of Canmore. The Shops are home to more than just retail, and we love that you provide us with lodging, dining, and health options aside from the shopping availability.
Location
Another thing we are so grateful for, Canmore, is your location. When we crave the big-city atmosphere, you are only 103 km from Calgary. With Calgary's international airport, we can visit anywhere else but always find our way back to you. Your home right next to Banff National Park provides us with all of the nature, wildlife, and sight-seeing we could ask for. You also have an incredible network of neighbouring cities and towns. From Banff to Lake Louise, the mountain culture connects us all.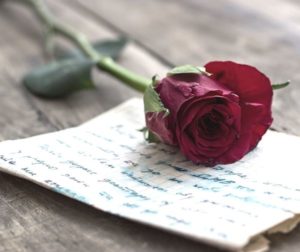 As February is the month of love, we hope you truly know how much we love you, Canmore! And not just during Valentine's Day…we love you all year around. Whether we choose to visit you throughout the year or make you our permanent home, we find new ways to love and appreciate you each day. This February 14, feel the love we have for you and know you will always be our favourite place!
Sincerely,
The Canmore Real Estate Company, visitors, and permanent residents
If you are also ready to start your love affair with Canmore, we can help you! At Canmore Real Estate Company, we stay up-to-date on market trends and available properties in the area. Whether you're searching for a rental property or a permanent place to call home, we can find exactly what you need. For a quick response, reach out to Devin Stephens. As a seasoned real estate agent, Devin is your go-to for questions about properties, neighbourhoods, and the current real estate market. Contact Devin at 403.688.7769 or reach out via email at [email protected].