Top 10 Cozy Canmore Eateries
Posted by Devin Stephens on Tuesday, December 17, 2019 at 10:38 AM
By Devin Stephens / December 17, 2019
Comment
When the cold air moves in, it's tempting to curl up in your home and become a hermit. But if you find yourself running low on groceries or lacking the motivation to cook, Canmore is full of amazing restaurants to check out. Below is a list of ten cozy Canmore eateries that embrace the relaxed, snug atmosphere that the Canadian Rockies is known for.
With high ceilings, large windows, and two patio options, the Iron Goat Pub & Grill is laced with mountain appeal. This three-level timber frame restaurant boasts incredible views of the Rockies. If the aesthetics don't draw you in, the menu is sure to lure you into the seats. Featuring everything from pizzas to barbecue to steak dinners, everyone in your party is sure to find something they love!
If you want to walk into eateries and feel like you're the only ones there, you'll need to visit Trough Dining Co.! Featuring new Canadian cuisine with a casual fine dining experience, this restaurant has less than ten tables for seating. The minimum amount of tables gives each and every customer an intimate, personal dining experience.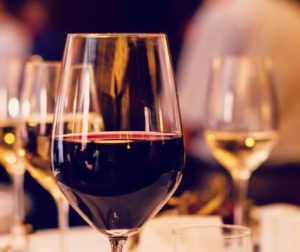 Crazyweed Kitchen has high-class food in a friendly, open environment. This family-owned restaurant boasts creative meals you can catch for lunch or supper. They also offer a happy hour menu of appetizers from 3-5 PM on weekdays. However, the wine selection at Crazyweed is one reason this restaurant is so well-known. The owners take pride in finding the best wines, and the selection is constantly changing. Enjoy a drink while soaking in the beauty of the Banff area.
Like its name suggests, Rocky Mountain Flatbread Co. is a number one destination for pizza, pasta, and salads. They strive to use local and organic produce in their restaurant to guarantee a sustainable and delicious dinner. Not only is the food irresistible, but the atmosphere draws in diners over and over. Enjoy the show while your flatbread bakes in the woodfire pizza oven in the open kitchen. There is even an option to pick up a frozen pizza from the restaurant to take home!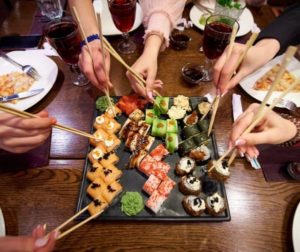 Located within the Silver Creek Lodge, Wild Orchid Bistro is a gluten-free establishment that serves a variety of Asian food. The appeal of this restaurant is the amazing sushi selection and the dedication of the restaurant to keep their menus free of preservatives. One benefit of a restaurant nestled into a lodge is the access to other amenities. The nearby Bodhi Tree Spainvites a relaxing atmosphere, and the large windows provide a beautiful backdrop for your meal.
With "mountain" in its name, Murrieta's Mountain Bar & Bistro incorporates exposed wood beams, expansive glass windows, and an open seating plan to embrace the picturesque Rockies in the distance. While you warm up with a cocktail, you'll have a hard time choosing between the menu options. Serving steak, pasta, and seafood meals, Murrieta's is proud of their "adventurous, refreshing, and inviting" menu options.
If you're looking for eateries for any time of day, you'll want to put Table on your list. They are open for breakfast, lunch, and dinner all week. If you're looking to unwind, Table also offers a happy hour daily from 3-6 PM and has a new menu for each season.
Sage Bistro gives you the feeling that you are dining in a log cabin nestled in the mountains. This family-owned restaurant offers two different experiences. The downstairs is a sophisticated bistro with stunning views while the upstairs is a more laid-back wine lounge to indulge in a drink or two.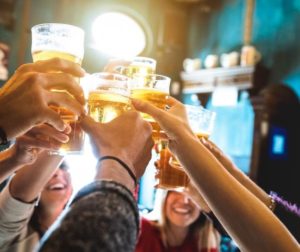 Another log cabin-vibe restaurant, Tavern 1883 offers a relaxed social meeting point.
With spectacular views and an outdoor patio to enjoy on warmer nights, one of the draws of Tavern 1883 is the laid-back atmosphere and bar-food favorites.
Tavern 1883 also has multiple event nights, so be sure to check out their site if you're into music nights, trivia, or bingo!
With a wide variety of dinner options, The Wood brings a rustic, casual dining experience. Customers enjoy fantastic views while they eat and drink. The Wood strives to use local and sustainable ingredients whenever possible, and they provide plenty of gluten-free and vegetarian options. The bar is also a highlight of this restaurant, serving wine, signature cocktails, blended drinks, and a large stock of beers on tap.
Whether you are a local or a tourist, you'll want to make a visit to some of Canmore's unique, cozy eateries. If you're looking for more recommendations, feel free to reach out to us at Canmore Real Estate Company. Our seasoned real estate agent Devin Stephens has the knowledge and connections to direct you to an amazing dining experience! You can contact Devin at 403.688.7769 or reach out via email at [email protected].