Top Trim Materials for Homeowners in 2023
Posted by Devin Stephens on Monday, April 24, 2023 at 12:30:40 PM
By Devin Stephens / April 24, 2023
Comment
If you are working on upgrading the interior of your home one of the best ways to give it a boost is to use a nice trim like crown molding. There are so many options when it comes to using this tool and that can make it challenging to find what is the perfect fit for your home. Let's take a look at the best types of crown molding available so you can de ide what is best for your home.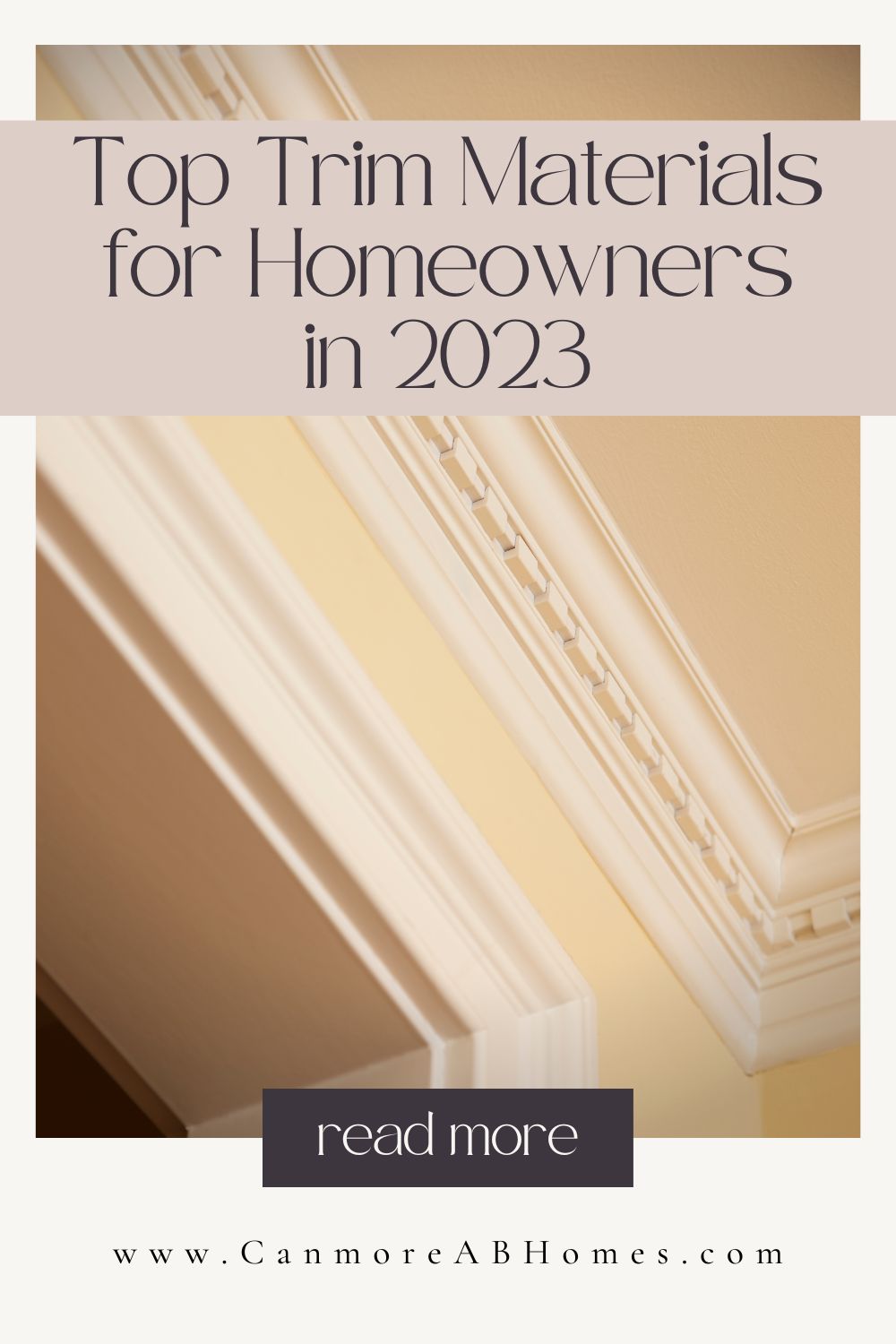 Top Trim Materials in 2023
There is a wide range of use for crown molding. It can be used for aesthetics and to improve your home decor. Crown molding was initially created to cover the joints of your doors and windows and meet up with the drywall where the flooring connects. This is why there are several different types of crown molding.
Types of Moldings
Floor Molding
Floor molding helps to form the foundation of your room. it continues the wall to the floor for you. You can combine this molding with baseboard caps to add decorative elements and improve the overall aesthetic.
Door & Window Casings
When you use molding for doors and windows it provides and pediment or header. This can help cover the gap between the drywall and window frame effectively and eliminates the eyesore.
Ceiling & Wall Moldings
When you use a corner guard you can protect the edges of a wall. In a kitchen, you can use backsplash moldings to protect from splashes and water damage. This is specific and is made from a countertop or tile material. If you're looking to top off your room then using ceiling crown molding will help to cover any gap where the wall meets the ceiling. This molding is usually angled or curved so that the edges can meet the wall and ceiling without leaving any space behind them.
Decorative Moldings
Decorative molding is used to specifically create the right design for your room. These come in rosettes or blogs that contain carved florals. These are used as door casings, crowns, or even fireplace surroundings.
Things To Consider Before Buying Crown Molding
Material & Style
You need to know what type of crown molding you are looking to use before you can dive into the various styles. There are very simple moldings and then extremely ornate and decorative moldings.
Tools
After you decide what type of molding you are wanting to install then you need to make sure you have the appropriate tools. The tools will differ depending on what kind of crown molding you are looking to install. Generally, you will need a nail gun, finish nails, and a miter saw.
Room Size
Consider the size of your room and what you are using style-wise before you purchase your molding. You want to plan for extra and make sure you have enough to cover the gaps where the wall meets your floor or ceilings. There can sometimes be a slight difference so make sure you measure multiple times.
Product
Before you finalize your purchase check reviews from other users to make sure you purchase a material that has great quality.
In Conclusion
Adding any kind of trim can truly upgrade the design of your room and help increase the aesthetics of your remodel project. Consider these important things above as you decide what crown molding is best for your home.
For those upgrading their Canmore homes for vacation rentals or for your primary residence, these tips can help.