Web Appeal & your Canmore home.
Posted by Devin Stephens on Wednesday, March 23, 2016 at 5:48 PM
By Devin Stephens / March 23, 2016
Comment
The Importance of Curb Appeal and First Impressions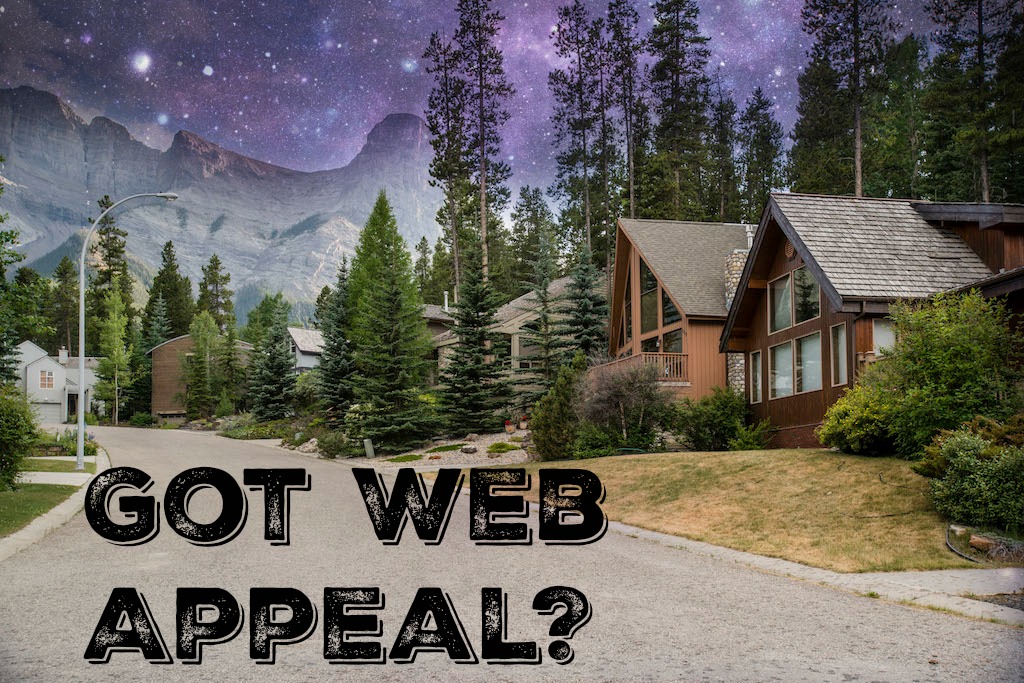 First impressions are important in every aspect of life. We dress to look our best when attending a job interview and some of us spend hours grooming ourselves in front of the mirror before a first date. According to research conducted by psychologists at Princeton University, individuals make up their minds about other people within 1/10th of a second of meeting them for the first time. This research found that the longer the first impression, the more people reaffirmed their initial opinion and only with long exposure and experience can a person overcome their initial preconceptions. When it comes to selling a home, first impressions are crucial and potential buyers don't stick around long enough to change their initial opinion of a property.
What is Curb Appeal?
The phrase 'curb appeal' comes from the yesteryear world of real estate. Before the modern conveniences of the internet and smartphones, potential buyers would form their initial first impression of a property from standing outside in the street or sitting in their car, parked next to the curb. The agent would call or fax the potential buyer the details and address of the newly listed property and they would drive past or walk to the house to decide if they wanted to arrange a formal viewing of the property.
Those selling the property understood that their house had to look appealing enough from the curb to entice potential buyers to arrange a viewing. If the house didn't look good from the curb potential buyers would move on, so home sellers would spend days planting flowers, painting fences, cutting the lawn and other home improvements. Curb appeal was crucial in preparing a property for going on the market and actually getting potential buyers through the door to get a sale.
Curious What your Canmore home is worth in today's market? Contact us today.
Web Appeal is Today's Curb Appeal
The traditional curb appeal of a property still matters today, but with the prevalence of the internet it is from their laptops and smartphones, and no longer from the street outside, that potential buyers make their first impressions of a home. If they do not like what they see when scrolling through the photos of an online listing they won't feel inclined to see the property in person.
Internet listings mean buyers can now see the inside and outside of a home before ever setting foot on the property. While the exterior appearance of a home is still very important, and should be high on a seller's list of priorities, it is at its most valuable when a buyer physically visits or drives by a property. If the internet listing does not appeal to a potential buyer, and makes a good first impression, they may not ever get that far. Web appeal is the new curb appeal, this means that a home's interior and exterior both need to present the property in a favorable and enticing way to draw in potential buyers. If a seller's home is not presented well in the photos of the online listing – due to the photos not being taken by a professional, not shown with high resolution images, or without due care and attention to prepare the property before taking photos – the traditional curb appeal of a home is worthless as buyers won't ever visit the property.
Web Appeal Advice for Those Selling Their Home
Web appeal is crucial in selling a home. Sellers should make sure they have plenty of time to prepare the inside and outside exterior of their home before taking photos. Getting great, professionally taken, images along with a 3D virtual tour that showcase your home gives potential buyers the best possible first impression of your property. I am continuously surprised at how many Canmore/Banff homes go on the market without being properly prepared to sell. In some peak market periods these homes may still sell though the resale value could be higher if proper guidance was given by the list agent on what tasks should be completed before going live. You are paying good money to sell your home with a Realtor, make sure they have the skill set to earn their commission. Below is an article I wrote to help you start the preparation to sell.
Tips to help you get prepared to list your Canmore home.
The importance of web appeal means that sellers have to work much harder to prepare their home than they did in previous decades. In today's age of the internet and smartphones, buyers make their crucial initial first impression of a home almost immediately when viewing the property's online listing. Sellers only have one opportunity to ensure their home makes a positive first impression on a potential buyer. The property still needs to be attractive when viewed from the curb, but in order to bring potential buyers to visit the property in person, it also needs to look great and make the right first impression when viewed on the web.
If you have thought about selling your Canmore/Banff home, I would love to assess your property and provide a comparative market analysis with no obligation. Contact me today to discuss your needs!