What Do Guests Look for in a Canmore Vacation Rental?
Posted by Devin Stephens on Wednesday, February 15, 2023 at 6:27:04 PM
By Devin Stephens / February 15, 2023
Comment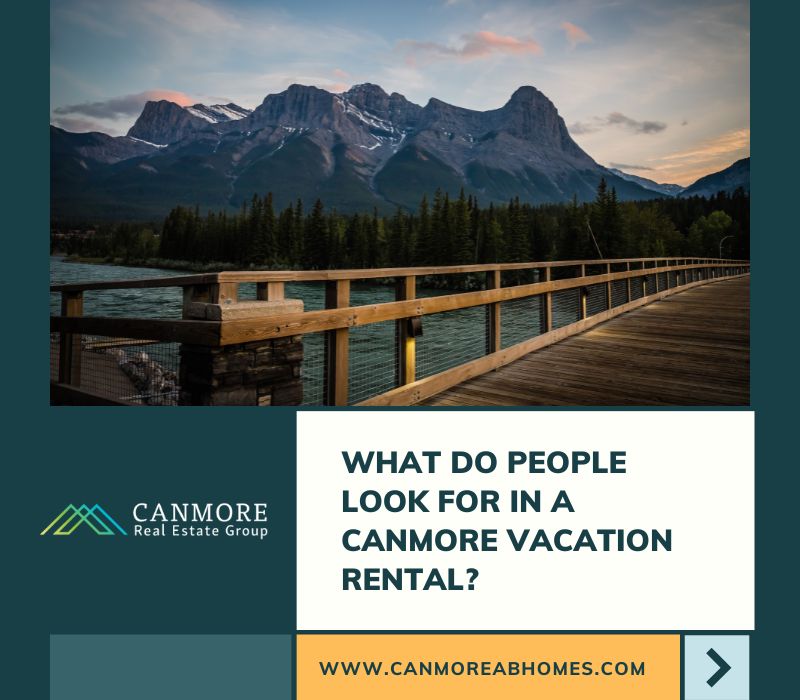 Understanding what your guests are looking for is an essential factor in running a profitable short term vacation rental business. Canmore and Banff appeal to a wide range of travelers, from families on vacation to outdoor enthusiasts to remote workers looking for a temporary change of scenery.
If you have yet to find the right property in Canmore to transform into a vacation rental, we can help. Contact us any time to learn more about how we can help you find the property that will allow you to take advantage of this booming vacation rental market.
While each of your guests may be drawn to some unique features, there are some things that everyone is looking for. This list can get you started.
Clear Communication with the Property Manager
In a perfect world, your guest would not need to contact you at all during their stay. However, in many cases a guest will need help with something during their stay and they want to have the quick and clear communication with a property manager that they could expect from a hotel experience.
One of the best ways to provide this is to hire a property manager to provide this service. Unless you plan to run vacation rentals as your full time gig and live in the area, outsourcing the customer service side of property management is usually the best way to provide a high level of service without dealing with a high level of personal stress.
Pet-Friendly and Kid-Friendly Choices
When you are vacationing with pets or kids, finding a vacation rental that can accommodate you is often a unique challenge. Consider whether you would like to provide a solution for guests who want to bring their dogs or children along.
Pet-friendly vacation rentals can charge a higher fee, and in Canmore they are in high demand for tourists looking to enjoy hiking and exploring with their dogs. Keep in mind that this means choosing durable, easy to clean furniture, flooring, and other features in your home, but in many cases it will pay off quickly.
If you want to market your vacation rental as kid-friendly, there are a few simple ways you can orient the property to be appealing to young families. The additional upfront investment will result in standing out among your competition for parents looking to travel to Canmore with their children, who are often willing to pay a little more for comfort and convenience.
Accessible Location
The location of your vacation rental is one of the top features your potential guests are looking for. Access to downtown Canmore, a convenient drive to popular destinations in the area, and a property with easy parking are just some of the features your guests want to see on the property description. Pay careful attention to the location of a property you are considering in Canmore. In many cases, choosing a slightly more expensive or slightly smaller property for the right location is the way to go.
Modern Amenities and Luxury Upgrades
Your guests want to vacation in comfort. Luxury upgrades like high end bedding and coffee makers take the vacation experience to the next level. Modern amenities like smart home features, USB ports for easy charging, and HDTVs are all ways to help your guests feel spoiled. Each of these can be easily displayed on the vacation rental profile page to help your property stand out from others in the area.
No Hidden Fees
Guests want to know upfront what they will need to pay. Avoid sneaky cleaning fees or other surprise costs by listing all of your fees upfront. This will help guests book your rental with peace of mind, knowing they have their bottom line figured out before the end of the trip.
Ready to learn more about properties for sale in Canmore? Contact us any time.