What is Your Dream Home Style?
Posted by Devin Stephens on Friday, January 17, 2020 at 10:20 AM
By Devin Stephens / January 17, 2020
Comment
Everyone has different tastes and styles. It's part of what makes life so interesting…no one is the same! Our differences impact all areas of our lives: The restaurants we choose, the vehicles we drive, the movies we see. But one of the biggest investments we make in our lives–our homes–also expose our styles. When you are looking to purchase a new home, you want the property to fit your taste. Below we outline a few of the most popular home styles and how you can answer the question, "What is your dream home style?"
Popular Home Styles
Mountain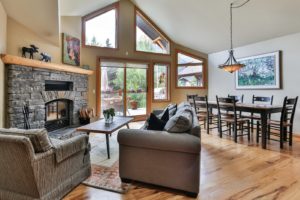 In the Canmore area, mountain style homes are very popular as they fit right into the amazing backdrop of the Canadian Rocky Mountains. A mountain-style home embraces the great outdoors and takes advantage of all that nature has to offer. Large windows allow guests to embrace the outdoor spaces and views. Mountain homes are also typically made from natural materials, which is why the associated look for mountain-style homes is the wood/log cabin vibe. This is a relaxed home style with a more open floor plan and local and native landscaping to eliminate the need for extreme gardening skills.
Contemporary
A contemporary home style simply means an open home that follows current trends. There aren't necessarily structural guidelines, but the features of the home can make it contemporary-style. Current popular contemporary trends incorporate eco-friendly features. Many popular contemporary-style homes utilize solar panels, sustainability in the building materials, and use of natural light. Energy efficiency is one of the top trends with contemporary homes!
Georgian
If you enjoy the strict, classic home style, you may lean toward a Georgian-style home. This home style is a bit more formal and originated with the King George's in England. Oftentimes these homes are characterized by the brick exterior, specific location of the doors and windows, and hipped roof.
Farmhouse
Although the original purpose of the farmhouse-style home was for living on the farm, recent trends have made the farmhouse style more popular even in the middle of suburban areas. The most defining characteristic of a farmhouse home is the warmth the style invites. The elements that have stayed consistent with the farmhouse-style are the accommodations for guests. From an inviting front porch to comfortable indoor entertaining spaces, the farmhouse-style home does its best to encourage and embrace friendliness.
How to Find Your Dream Home Style
If you already have an idea of what your dream home style is, congratulations! You know what you want and what you like. Your real estate agent will have a great jumping-off point as you begin your home search.
If you're not quite sure what style your taste falls under, there are a few thoughts to consider about your personality to help you narrow down your dream home style!
Vacation Spots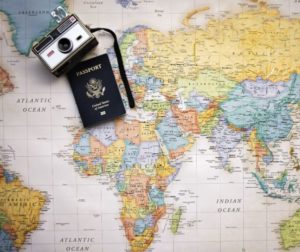 When you and your family are planning a getaway, where is the number one location (or type of location) you suggest? Although you may not be able to buy your home in that place, there's no reason you can't incorporate what you love about your dream vacation into your dream home. If the beach calls your name, you may be in the market for a more coastal/Mediterranean style home. Search for a more sprawling-style layout. Although your location may not be ideal for the characteristic stucco exterior, you can still embrace the style by searching for arched windows and doorways and an exceptional outdoor courtyard and patio area.
Personal style
Personal style comes in many forms. First, your fashion sense. Do you tend to dress in a casual/comfortable manner? Then you may want a home style that accents your wardrobe with all of the comforts and warmth a home can offer. If your closet is full of more formal, upscale clothing, your dream home style may fall under the Colonial style. The Colonial style is characterized by the square or rectangular exterior and a grand front entry and master staircase located in the center of the home.
Use of home/How to unwind
The final thing to consider is how you like to unwind and how you plan to primarily use your home. If you find yourself going off on adventures on your days off and your home is primarily a place to sleep and refuel before the next getaway, you may not be as concerned with the style. In this case, a ranch-style home could be your best bet. With an open floor plan and a casual, laid back vibe, it's a great place to use as your home base if you have the travel bug. If you love being in your home and enjoy entertaining guests, you may fall into a more open, inviting space. Here is where that friendly farmhouse-style wins out!
Once you've decided upon your dream home style (or if you're still trying to figure it out), reach out to us at Canmore Real Estate Company! Our team of expert realtors will be able to point you toward your dream property and give you plenty of options for homes to browse. Bring your unique tastes and styles and we will bring the homes! To begin your property search, reach out to Devin Stephens. Devin has over a decade of experience in real estate, and his knowledge and expertise can help you make the best decision on your future property! Contact Devin at 403.688.7769 or reach out via email at [email protected].