What to Look For During Your Final Walkthrough for a Canmore Vacation Rental Purchase
Posted by Devin Stephens on Sunday, November 5, 2023 at 8:37:58 AM
By Devin Stephens / November 5, 2023
Comment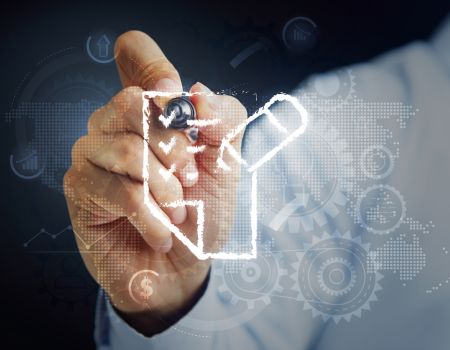 If you're here, you likely already know that Canmore is an ideal place to invest in a vacation rental property. The demand for vacation rentals in this destination is steady all year round, with people from around the globe choosing Canmore as their vacation spot no matter the season.
After you have decided to look for houses for sale in Canmore that will work for your plans, there is a list of things you need to complete to close on the transaction with confidence. One of the last steps in the process is the final walkthrough. Before you show up for the final walkthrough appointment, check out this list of things to note. It's your last chance to observe any issues that need to be resolved.
Features of the Contract
First of all, make sure that anything you and the seller have agreed would be resolved is indeed resolved. During the escrow process, you may have learned from an inspection report that there were necessary repairs that needed to be done; they should be complete during this final walkthrough.
If you requested that any appliances, furniture, or other items be included in the sale, check to see that they are present at the time of the walkthrough. The condition of the home during this final walkthrough is almost certainly the condition it will be in when you close on it, so don't assume that the seller will tie up any loose ends between this point and getting the keys.
Exterior Features
Check the condition of the roof and gutters to ensure there are no signs of damage, leaks, or clogs that may lead to potential structural issues or water damage.
Inspect the exterior siding and paint for any signs of wear, rot, or discoloration, as well as evidence of mold or mildew that may indicate poor maintenance or inadequate weatherproofing.
Evaluate the landscaping and outdoor areas to ensure they are well-maintained, with properly trimmed foliage, manicured lawns, and functional irrigation systems that enhance the property's overall appeal and contribute to a welcoming and visually appealing environment.
Make note of any debris or items that are left outside. You will be responsible to dispose of anything that is left behind, so make sure the seller has removed anything that should not be there.

Evaluate the condition of any outdoor recreational areas, such as patios, decks, and barbecue spaces, to ensure they are structurally sound, well-equipped, and offer guests ample opportunities to relax and immerse themselves in the natural beauty of the surrounding landscapes.

If the property includes spa and fitness facilities, such as saunas, hot tubs, or gym equipment, ensure that these amenities are well-maintained, sanitized, and functioning correctly to provide guests with a luxurious and enjoyable vacation experience in Canmore.
Interior Features
Assess the overall structural integrity of the property, including the walls, ceilings, and floors, to ensure there are no visible signs of cracks, water damage, or foundational issues that may require costly repairs or renovations.
Test the plumbing and electrical systems to verify that all faucets, fixtures, outlets, and switches are in proper working condition, with no signs of leaks, faulty wiring, or potential safety hazards that may compromise the comfort and safety of guests. Bring a small device with you to check that all outlets are working, like a phone charger or small lamp.
Check the functionality of the heating and cooling systems, including furnaces, fireplaces, and air conditioning units, to ensure they provide efficient temperature control and adequate comfort for guests throughout the year, especially during the colder months in Canmore. When we arrive for the final walkthrough, we can turn on the heating or cooling so that it will be obvious while we are there if it is not working properly.
Inspect all appliances and fixtures, such as refrigerators, stoves, dishwashers, and lighting fixtures, to confirm they are in good working order and meet the necessary standards for providing a comfortable and convenient experience for guests during their stay.
Safety and Security
Check the functionality of all smoke and carbon monoxide detectors to ensure they are operational and compliant with safety regulations, providing guests with a secure and protected environment during their stay.
Evaluate the locks, security systems, and surveillance cameras, if applicable, to confirm that they provide adequate protection and peace of mind for guests, safeguarding their belongings and ensuring a secure and worry-free vacation experience in Canmore.
One of the best things you can do for your peace of mind during this process is working with experienced professionals. We have helped many clients find their ideal investment property in Canmore and can help you make sure you are making a smart investment, leaning on our expertise and our network of local experts. Ready to begin the search for your vacation rental property for sale in Canmore? Contact us any time.