What to Look for When Downsizing
Posted by Devin Stephens on Friday, September 16, 2022 at 9:47 PM
By Devin Stephens / September 16, 2022
Comment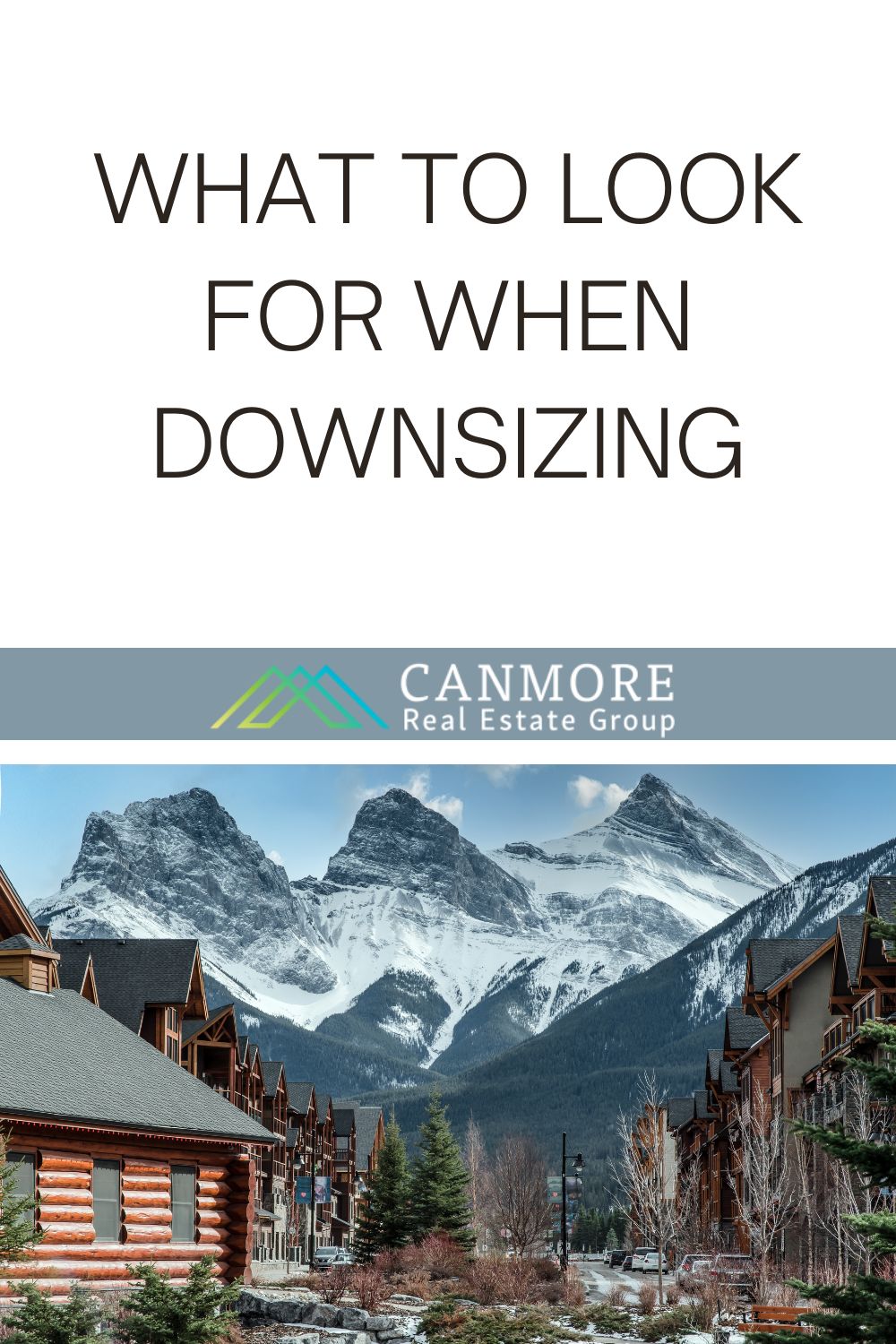 Many people are considering a move to Canmore, intrigued by the lifestyle and breathtaking natural beauty it provides. This often requires downsizing, which many people find to be a shift they love. To be sure that downsizing doesn't feel like downgrading, keep these things in mind as you look for your ideal property.
Location
Possibly the most significant factor, the location of your new home is something you should not compromise on too much. For example, if you know you want a walkable location where you can take a morning stroll into downtown for a coffee, let us know how important that is to you.
On the other hand, some people prefer a more quiet, private location set further away from the heart of town. If you are not sure where in Canmore is your ideal location, the best way to find out is by exploring a bit. Take a trip to Canmore and spend time in different parts of town, imagining yourself living a new lifestyle in each place.
Home Office
Many people have the opportunity to work remotely, which has led them to being able to relocate to Canmore full time without retiring or changing jobs. If this is you, consider what your home office space needs will be.
Having an extra bedroom is not necessary for everyone, but some people need more than just a corner of the living room to act as the home office. Make sure that you are realistic about what your home office needs are so that the property you choose is one you will continue to love for years to come.
Future Guests
When you live in one of the most beautiful places in the world, it's safe to assume you will have quite a few people interested in coming to visit. Plan ahead for this by considering how important dedicated guest space is to you.
If a home with a guest suite isn't in the budget, there are many other creative ways to welcome guests. The living room might have space for a pull out couch, or perhaps there is a basement or screened in porch that may work during warm months. If you have a home office, consider whether it can double as a guest room as needed.
Storage
One of the most challenging aspects of downsizing for many people is storage. As you walk through potential property in Canmore, take note of the storage solutions already existing and what you may be able to add to accommodate your needs.
Some properties might have space for a shed or other exterior storage solutions, while others may be better suited by investing in some built-in storage inside.
Furniture
Consider whether you plan to move with your existing furniture or start over in the new, smaller home. Many people forget to take into account the size of their furniture when planning a move, and are met with the surprise expense of buying a couch or dining table that suits the new, smaller space. Simply keeping this in mind will make the transition much smoother!
For more information on Canmore homes for sale or vacation rentals in the Canmore real estate area of Alberta, contact us below!