What's New in Canmore and Area for 2019
Posted by Devin Stephens on Wednesday, January 9, 2019 at 12:12 PM
By Devin Stephens / January 9, 2019
Comment
With a population of nearly 14,000 people, Canmore is an outdoor enthusiast's dream. Nestled in the Canadian Rocky Mountains, Canmore has transitioned over the decades from a coal-mining town to an eclectic, picturesque mountain village.
A little over 100 km west of Calgary and a stone's throw from Banff National Park, Canmore is the 9th largest town in Alberta. It came into its own after Calgary was selected to host the 1988 Winter Olympics. Constructed for these Olympic Games, the Nordic Centre now hosts events and serves as home to Canada's national biathlons and cross-country ski teams.
Today, Canmore is one of Canada's top tourist destinations for outdoor activities in both winter and summer. An environmentally-friendly town, Canmore is a sprawling village that encompasses rivers and wildlife corridors, yet the downtown area, full of shops and restaurants, is highly walkable.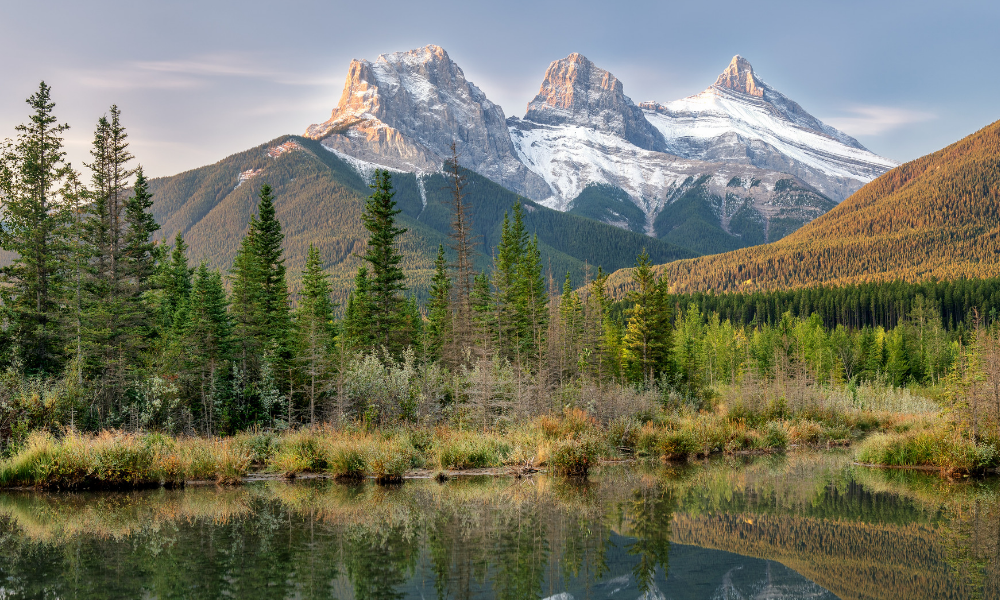 Canmore's geography is very unique.
From an abundance of inspiring scenic views and major trail systems, to renowned golf courses, ski resorts, an international airport, and numerous opportunities for recreation, Canmore is continuously growing as a must-visit Canadian destination.
The year 2019 will bring dozens of novelties to the Canmore community – expansions, amenities, businesses, and more. Check out a few of our favourites below.
What's New
Continuing its mission of mountain bike advocacy and participation in the planning and development of a designated trail system, CAMBA has received approval in principle for the new Enduro Free-Ride Trail at the Canmore Nordic Centre.
Tanner Properties Bring 'The Shops of Canmore'
This long-awaited development will bring tourists and the Canmore community everything from accommodations, retail, and dining to health and wellness centres and tax assistance. Additionally, there will be substantial parking for bikes and other vehicles, as well as improvements to surrounding areas: the amphitheater seating adjacent to the Benchlands Trail and the passageway along Bow Valley Trail.
Canmore Living
The new year brings more rental opportunities in Canmore.
The Peaks in Canmore apartment complex offers over 140 one, two, and five bedroom suites.
A few notable amenities include breathtaking mountain views, stainless steel appliances, in-suite laundry, and one free year of Telus Optik TV Essentials and Telus Internet 15 (new residents only).
There's nothing like pairing good food with great spirits. For those with an adventurous palate, the partnership between BLAKE and RAW Distillery will be nothing less than bold, innovative, and exciting. BLAKE's Canmore location will be expanding by an additional 5,000 sq. ft. to give diners "a new immersive experience."
Relax and Unwind at Kananaskis Nordic Spa
In addition to the existing alpine sanctuary, phase II of the Kananaskis Nordic Spa will feature an added spa area and secondary lodge, winterized hammocks, a hamam-style exfoliation room, and an extra outdoor pool.
The Grizzly Paw Brewing Company Presents Tank310
Located in downtown Canmore for over 20 years, The Grizzly Paw Brewing Company is a destination brewery and pub known for its handcrafted sodas and beers.
The brewery recently added and began operating a restaurant, Tank310, which is a must-visit.
The Canmore community will likely see major upgrades and improvements to the Lion Park Tennis Court in addition to receiving a new playground.
The Malcolm: A Chic 4-Star Hotel Experience
Newly opened, The Malcolm offers world-class amenities and boasts remarkable landscape views, 20 luxurious suites, 32 king rooms, and 72 double queen rooms to impress visitors. As an added bonus, The Malcolm is near Canmore's restaurants, art galleries, and shops as well as attractions in the Banff and Bow Valley areas.
Lifeways Gallery: Cultural Alliances
A new gallery, Lifeways' mission is to break down cultural barriers by creating an open, collaborative, and innovative space for indigenous artisans and elders. The gallery showcases and sells artwork created by local First Nations artists, which helps sustain their families and traditional cultures.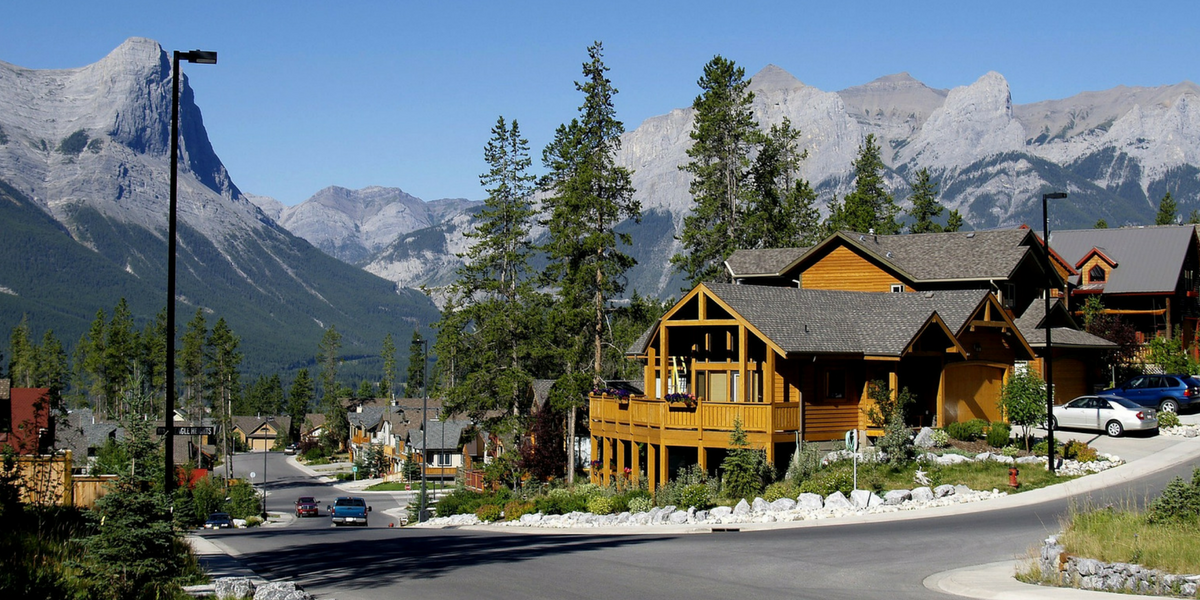 While we've only mentioned a few innovations, Canmore has a plethora of new businesses, activities, and events to take part in, no matter the season.
If you're interested in learning more about real estate options in Canmore, reach out to Devin Stephens.
As a seasoned real estate agent with over a decade of experience, Devin not only keeps your needs and desires in mind; he is results-driven. He has the expertise and wherewithal to assist you in finding your perfect property. Please contact Devin Stephens at 403.688.7769.