What's New in Canmore for Fall 2019
Posted by Devin Stephens on Wednesday, November 6, 2019 at 10:58 AM
By Devin Stephens / November 6, 2019
Comment
The town of Canmore is a tight-knit community. The people here are friendly. The faces of many of the business owners in town are the same ones you see in your own neighborhoods. When a community is so closely laced, you gain more than a nice place to live. You gain a family. As the weather begins to cool, take advantage of the local events and activities happening. You may see some familiar faces and get to know some new ones!
Time-Sensitive Events
Thrive Festival: This weekend-long event focuses on the body, mind, and spirit. There are multiple fitness and yoga classes, workshops, great speakers, and other activities to partake in. The Thrive Festival runs from November 8-10. To learn more about the festival and grab your tickets, check out their page here!
Love & Fire Couples Retreat: If you're trip is meant to help you connect with your partner, you may want to add the Love & Fire Couples Retreat to your itinerary. This retreat is meant to help you connect with your partner while disconnecting from the distractions around you. The retreat runs from November 8-10. For more information head to their event page.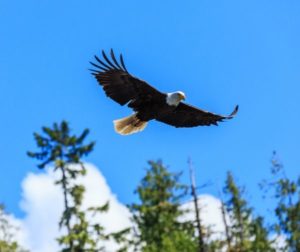 Eagle Watch: The Rocky Mountain Eagle Foundation hosts an eagle watch and count in the fall. They have a live stream of video feed but visitors are also welcome to visit and try to catch an eagle sighting! The Eagle Watch goes through November 15, so if this is something you're interested in make it a priority to see early on in your trip!
Canmore Christmas Artisans Market: If you're ready to jump into the holiday season, you won't want to miss the Christmas Artisans Market! On November 16-17, you can find everything from photography, jewelry, clothing, food, and furniture from over 85 vendors. The admission price is $4/person, which goes toward supporting the Canmore Preschool Society.
XC Ski: Wednesday Night Lights: Beginning on November 20 (weather permitting), two local equipment outfitters are offering a group workout each Wednesday. The first two sessions will include "how-to" guides free of charge! After that, the Wednesday workouts will include a 60-75 minute workout with drinks after. If you are visiting the area, both Trail Sports and SkiUphill – RunUphill would love to set you up with equipment rentals!
Festival of Trees: If your visit extends into December, embrace the holiday spirit by visiting the Canmore Festival of Trees! It runs daily from December 6-31, and the Rotary Club as well as The Malcolm Hotel host special events throughout the festival.
General Activities
If you aren't wanting to commit to specific dates for your activities, Canmore offers plenty of fall options for you to check out whenever your schedule is free.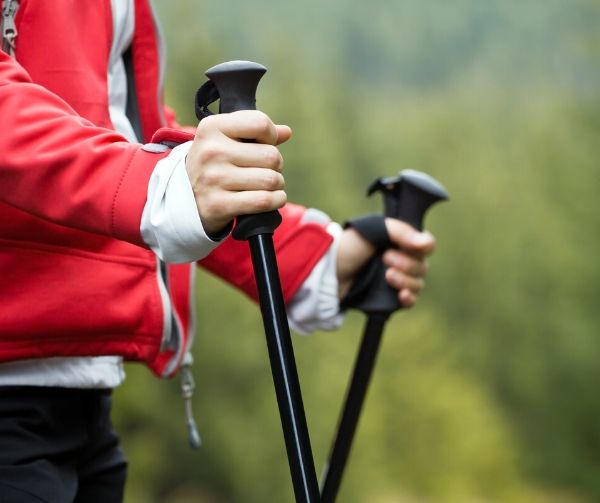 Active by Nature Nordic Walking: If you are looking for a full-body workout while taking in the beautiful mountain scenery, you'll want to check out Nordic Walking. Think of it as cross country skiing, but without the skis! Check out their website for all of their tour options and book the one best suited for you!
The Shops of Canmore: As you look for things to do, you'll want to check out The Shops of Canmore! The Shops have everything from quaint pubs to a pilates studio. Take an afternoon and explore The Shops and check out the special events happening!
Kananaskis Nordic Spa: Looking for some relaxation? The Kananaskis Nordic Spa features the best of both the Scandanavian wellness model with the wellbeing the Canadian Rockies inspires. They do take walk-ins, but during busy seasons the spa books up quickly, so you may want to make your appointment in advance.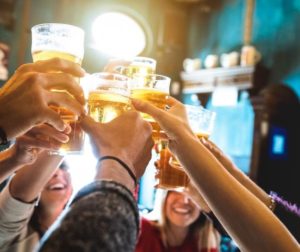 Brewery Tours: What's better than sharing an adult beverage while looking out onto the breathtaking scenery of the Rocky Mountains? Canmore has plenty of brewery options. Take a trip to learn about the beer brewing process and sample some unique local crafts. Follow these businesses to learn about specials, events, and the food these breweries serve to choose the best option for you!
Canmore has many other activities to indulge in. To stay up-to-date, follow the local Canmore Tourism Facebook page to learn about new events that pop up!
We know once you come to visit, you are going to want to stay. Next, reach out to Canmore Real Estate Company and Devin Stephens. A seasoned real estate agent in the Canmore area, Devin has the knowledge and expertise to answer any of your questions and guide you toward finding the perfect property and activities for you and your travel companions. Contact Devin at 403.688.7769 or reach out via email at [email protected].