Which is Better: Turn-Key or Fixer Upper
Posted by Devin Stephens on Wednesday, January 12, 2022 at 7:42 AM
By Devin Stephens / January 12, 2022
Comment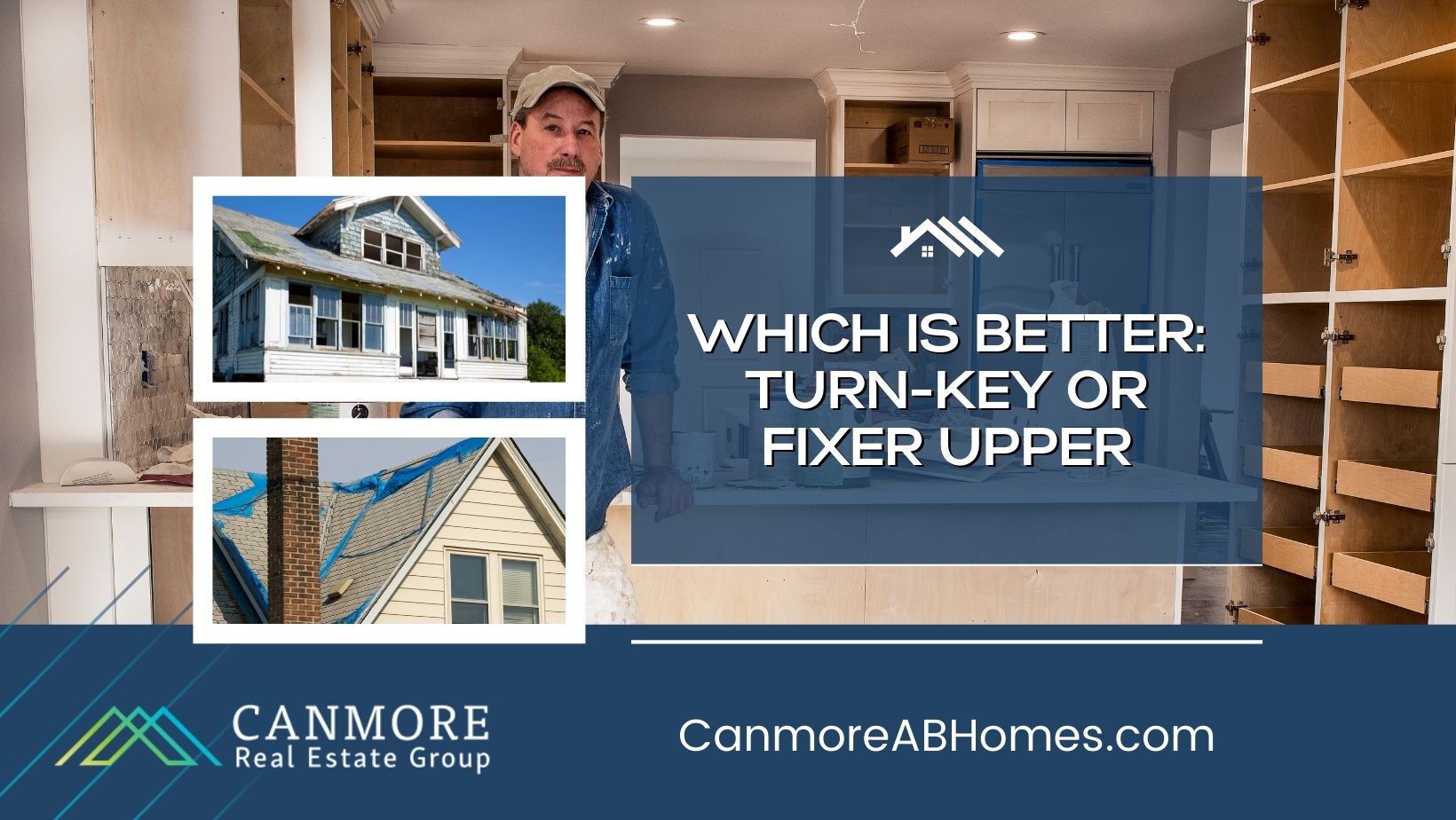 As you go through the house-hunting process, you will see homes that are new or newly renovated, and some that need some major renovation to be the home you want.
How do you choose between a turn-key or fixer-upper house? We have some ideas to help you decide which investment is best for you.
Which One Saves You Money?
When you consider whether to buy a turn-key or fixer-upper home, it's easy to look at the list price of the two options and assume the fixer-upper is the better investment. This may or may not be the case.
If you consider buying a fixer-upper primarily to save money, make sure to do a careful inventory of every renovation cost that will be included. This means the renovation materials, contractors for anything you won't be doing yourself, and other miscellaneous costs like eating out while updating the kitchen or a hotel during a time you can't sleep in the home.
There is no quick answer to the question "what's a better financial deal: turn-key or fixer-upper?" because there are so many factors to take into account.
Sometimes buying a fixer-upper will be an awesome investment and a way to get your dream home for less, but take your time to get quotes from contractors and do the math before assuming it's the best deal. Sometimes the turn-key property will cost you less in the long run.
What Renovations Can You Do Yourself?
As you contemplate your budget and your timeline, consider which renovations you are able and willing to do yourself. It's not as simple as asking yourself if you want a turn-key or fixer-upper property.
How much time are you willing to put into the house to make it what you want? Are you able to live somewhere else while you work on the home, or do you need it to be livable from closing? Have you completed any major renovations before? These are all important questions to consider as you look at fixer-uppers.
Will You Update the Turn-Key House?
Asking yourself if you want a turn-key or fixer-upper house is a complex question. Even if a house is newly renovated and was completed with quality workmanship, you may want to make changes based on your lifestyle, family needs, or design preferences.
If the kitchen is new, but you hate the look of it, the house may end up costing you more in the long run. Fresh paint that you will paint over doesn't really mean anything to you. Take these things into account when you consider your budget and timeline when comparing a turn-key property to a fixer-upper.
Related: How to Finance a Second Home
What is the Quality of the Turn-Key Renovations?
Just because a property looks nice, doesn't mean it was renovated properly. As you consider whether to buy a turn-key or fixer-upper home, ask for the permits of the turn-key home's renovations, and make sure everything is up to code.
Hire a professional, third-party inspector who comes highly recommended to make sure none of the updates were completed with shoddy work or corners cut. It's important to figure out whether the turn-key property was a quick and lazy flip or a carefully updated home. An inspector will be able to spot red flags that point to potential issues for you in the future by carefully looking over the plumbing, electrical, roof, drywall, appliances, and more. This is an area you don't want to skip whether you are buying a turn-key or fixer-upper house.
When you are ready to begin the house hunting journey, we are ready to help! Contact us to get started today for all Canmore AB Homes and Surrounding real estate.