Why Foreign Investors Love Canadian Real Estate
Posted by Devin Stephens on Monday, August 17, 2020 at 12:03 PM
By Devin Stephens / August 17, 2020
Comment
There's a lot to love about the great country of Canada – and we're not just talking about hockey. From the beauty of more than 3 million lakes, the intensity of our world-famous skiing, and the friendliness of the Canadian people, it's no wonder so many people come to Canada for a visit and end up putting down roots. One of the best ways to do this is through real estate. Investors from around the world are flocking to Canada looking for property. But why? We're outlining three reasons why foreign investors love Canadian real estate!
Low Dollar Value
The Canadian dollar has a lower value than many other countries' currencies. Because of this, foreign real estate investors are able to get more "house for their buck" than they would back home. This also allows foreign investors to purchase multiple properties, increasing their ability to generate revenue. The Canadian dollar may be considered of lower value than some other countries, however the economic state of Canada also proves that this dollar is stable and has solid value within the country.
Currency Exchange Rates (as of August 9, 2020)
1GBP = $1.75 CAD

1CNY = $0.19 CAD

$1USD = $1.34 CAD

1EUR = $1.58 CAD
International Tax Treaties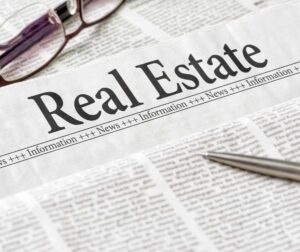 Some countries have international tax treaties in place regarding real estate purchases. What this means is that there are certain exemptions and policies in place that help foreign investors avoid double taxation. In countries where these policies are not in place, foreign investors risk more expenses by paying taxes from both countries. Understanding the financial side of your purchase is crucial to making the best investment. You must consider the initial cost as well as long-term. These policies differ from country to country, so make sure you read through and understand how your own country and Canada work together on international tax matters! To check out the tax treaties Canada holds with other countries, click here.
Stable and Consistent Economy
We've seen just about as crazy of a year as possible. But as local and foreign investors have seen, Canada's economy has stayed stable and consistent. The investment in Canadian real estate is safe, especially for investors in places with very tumultuous economies. For example, China's stock market faces large fluctuations fairly often. Instead of investing in the stock market, Chinese investors are getting smart. They are investing in Canadian real estate as a way to gain quick and profitable returns on their investments.
Foreign Investment Opportunities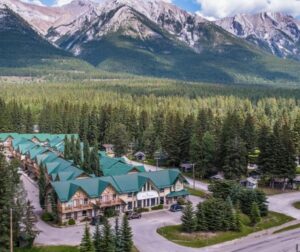 When it comes to choosing the best Canadian location for your investment property, you want an area that draws visitors all year long. Canmore's incredible views and amazing outdoor access year-round make it a top vacation destination around the world. From skiing the slopes to hiking the peaks of the Canadian Rockies, the Banff National Park attracts outdoor enthusiasts in every season. People travel from all over Canada and the world to experience one of the most pristine locations to be found in North America. When they arrive, they need lodging. By investing in a real estate property that allows for nightly and short-term vacation rentals, investors are taking much of their risk out of the game. Canmore also has the second-lowest municipal tax rate in Alberta, and the price of these homes are nearly impossible to beat.
Are you a foreign investor looking to purchase real estate? Reach out to Devin Stephens with Canmore Real Estate Group.
Devin has been working tirelessly to bring investment opportunities to the Canmore area. Foreign investors must rely heavily on seasoned, professional real estate agents and with years of experience working real estate in the Canmore area, Devin has a proven ability to match investors to quick-return properties that the investors also look forward to visiting themselves! To contact Devin, send him an email at [email protected] or call 403.688.7769.