Why People Love Vacationing in Canmore
Posted by Devin Stephens on Wednesday, November 16, 2022 at 6:28:14 PM
By Devin Stephens / November 16, 2022
Comment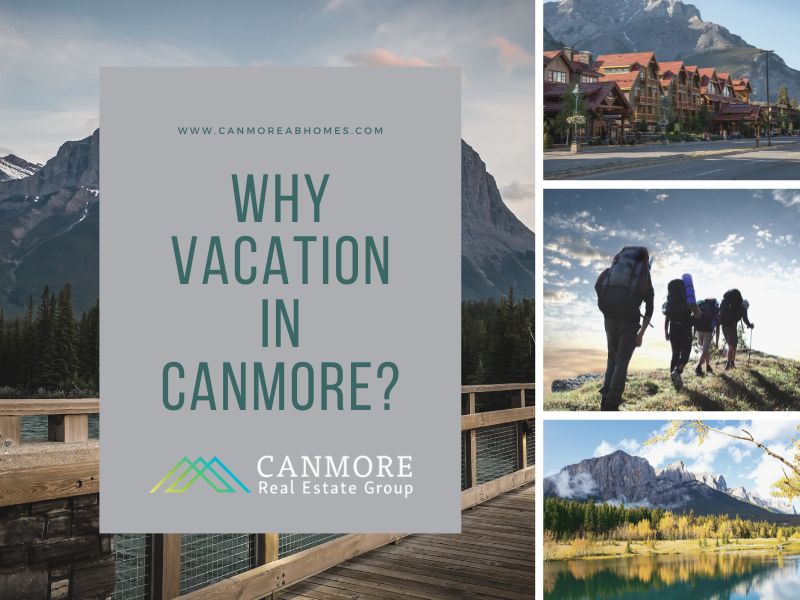 When you consider the amazing restaurants, breathtaking scenery, abundance of things to do, and easy access from major cities like Calgary, it's no surprise that people love vacationing in Canmore (and Banff just a short drive away). If you are considering where to invest in a vacation home of your own or establish a short term vacation rental, think about Canmore.
To learn more about property for sale in Canmore that would be ideal for a vacation home, contact us any time!
Why Canmore?
Choosing the right location for a vacation rental requires careful consideration. Not only do you want to find a property that fits your style, budget, and plans, but you need to identify a location with predictable demand. In order to keep your occupancy rate where it needs to be do operate a profitable vacation rental, identifying a location that will appeal to a wide range of people throughout most or all of the year is key.
So why choose Canmore? Keep reading for 5 of the reasons people love vacationing in Canmore.
1. There's something to do all year round
Canmore is a fun place to vacation any time of year. During the summer, people love to hike, fish, and swim in the beautiful mountain setting. In the winter, snow covered slopes make for the perfect backdrop for snowshoeing, skiing, and all kinds of winter sports. Festivals take place in Canmore and Banff throughout the year, celebrating each season and the diverse fun that it brings.
If you own a vacation home in Canmore, you won't have to worry about a short season of high demand and a long slow season. Any time of year, people are happy to spend their getaway in Canmore.
2. It's more accessible than Banff, but just a short drive away
Banff National Park is of course one of the best places to visit in Canada, with breathtaking natural phenomena that have made it famous around the globe. However, strict zoning laws and limited buildable land in Banff make running a vacation rental within the city limits more complicated.
Canmore, on the other hand, is more accessible for both vacation rental owners and vacation goers. Just a short drive from Banff, Canmore offers all the perks of a Banff vacation without the challenges.
3. Access from Calgary is easy
Canmore is only about an hour's drive from Calgary. This makes it one of the top vacation destinations for Calgarians, and also means access from throughout the world is made easy because of the airport.
4. Canmore suits vacationers of all ages
Vacationing in Canmore is a dream come true no matter how old you are. Vacationing with kids in Canmore is fun and relaxing, with plenty of family friendly attractions and restaurants in town. Vacationers with less mobility or elderly visitors will also find plenty to enjoy in Canmore. The same is true for those who are active and looking for challenging and rewarding hikes or other outdoor recreation. Canmore truly has something for everyone.
5. It offers the best of both worlds
Canmore offers all the amenities of a vacation in the city, like great restaurants and a downtown area, while being set in one of the most gorgeous natural settings in all of Canada. When you vacation in Canmore, you have the best of both worlds at your fingertips.
If you're ready to begin the search for your vacation rental property in Canmore, we are here to help. Contact us any time to get started!