Why the Tiny House Market is Getting Bigger
Posted by Devin Stephens on Thursday, November 4, 2021 at 12:07 PM
By Devin Stephens / November 4, 2021
Comment
In the past few years, you may have noticed more and more people opting out of traditional housing in favor of a tiny home. There are a few different categories of tiny homes, all with their own perks. The market as a whole is continuing to grow, leading some to wonder what the buzz is all about. Beyond the obvious financial benefit, many tiny home dwellers are loving the minimalism, flexibility, and community comradery they enjoy as a part of this unique lifestyle.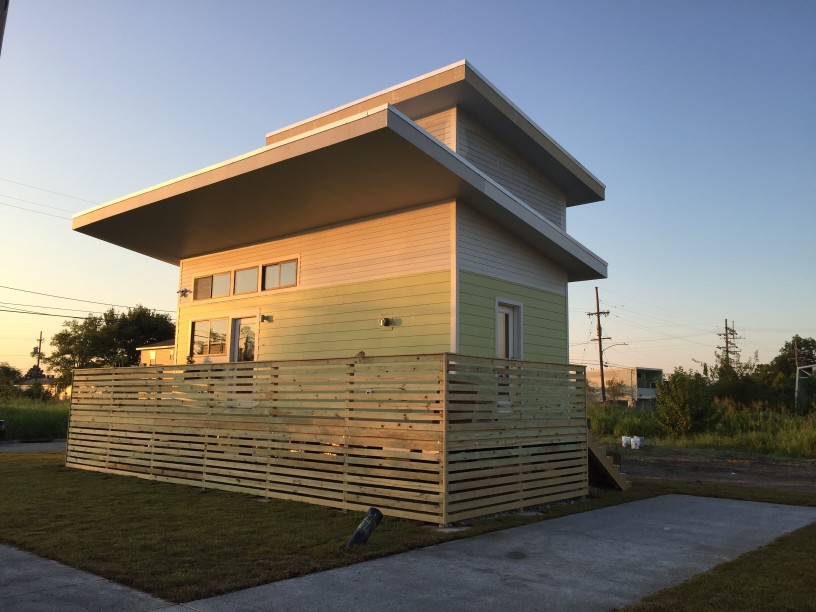 Types of Tiny Home
There are a few types of tiny homes: RV, stationary DIY, and portable DIY. An RV is self-explanatory and can include a fifth wheel, travel trailer, or motor home. These can be purchased new and "turn-key," or used and ready for a facelift. Tutorials for updating the inside of an RV and plentiful online, with many people replicating current design trends on a tiny scale and creating gorgeous interiors with no evidence of the RV's former life as a camping vehicle.
Other tiny house owners opt to build from scratch, whether buying a kit online and putting it together or completely DIYing the build by designing and constructing everything themselves. While this is a much more skilled and time-consuming approach compared to the RV method, it allows for ultimate customization and more control over building materials. Some people choose to DIY a tiny home that is permanently placed on a foundation, possibly even connected to utilities, while others build their homes on a portable platform to mimic the freedom an RV provides.
Financial Reasons
As the cost of living has increased faster than wages, many people have found traditional homeownership to be stressful, or even unattainable. Owning a tiny home gives people an opportunity to drastically lower their housing costs in most cases while shifting their rent payments to an asset they own. Many choose a temporary tiny home lifestyle to create more wiggle room in their monthly budgets to allow for a different lifestyle, pay off debt, or save for a traditional home.
Minimalism
If you ask a tiny home dweller what they love about their lifestyle, they are likely to mention how the limited space keeps them accountable to only own the things they actually want. In contrast, almost everyone who lives in a traditional home complains about the burden of owning too many things, a cluttered garage, or the constant draw of materialism. In a tiny home, less stuff means less time spent on chores, less stressful clutter, more intentional purchasing, and all the mental peace and quiet minimalism bring.
Flexibility
For those who choose a portable tiny home, life's options open up drastically. In a world where many people work remotely, having no lease or mortgage to tie you down to a specific location means the continental US is your proverbial oyster. People can maintain their full-time jobs while seeing all the National Parks, traveling to more preferable climates, visiting friends and family, or experiencing life in different cities.
Community
One of the least noticeable perks of owning a tiny home is the community of the tiny home subculture. There are specific joys, challenges, and inside jokes that build comradery among this growing demographic. Many tiny home dwellers have also built an online community, or even another income source, by sharing their lives online through social media. More than just a hobby, this lifestyle connects people in a way everyone craves.
Considering a small home in Canmore and surrounding areas? Check out the latest in tiny homes in and around the Canmore real estate market.
No Matching Listings
Try a new search, or click below to get notified when matching listings become available.