Win at Winter in Canmore – Find your activity this season
Posted by Devin Stephens on Friday, January 31, 2020 at 10:27 AM
By Devin Stephens / January 31, 2020
Comment
Now that the holiday season is over, you may be wondering how much longer the cold weather can last. Change your tune and enjoy all that winter has to offer in the Canmore area! There is no other season of the year where you have the time (and snow) to do all of your outdoor winter activities that make our area famous. Even if you aren't much of a winter outdoor enthusiast, Canmore has plenty of warm places for you to find a new hobby or enjoy some relaxation time. Take advantage of the snow and lighter crowds and win at winter in Canmore by finding your activity this season!
Indoor Activities
Fitness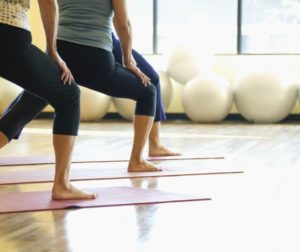 Whether you spend your winters outdoors or in, exercise should be a year-round staple of your schedule. This winter, get the most out of BOTH your outdoor and indoor fitness routine at Wild Heart Canmore. They will be offering SnowFlow Classes this season, which is designed for mountain-lovers of all levels to improve and strengthen their bodies in preparation for their time on skis.
Drink Tours
Ready to see where your favorite spirits come from? At the Wild Life Distillery, you can tour their facilities and discover their passion for using local and natural ingredients in their spirits. Sample a few of their products while you visit! Bar and brewery hopping is a number one to-do as far as winter activities in Canmore go.
Bar Events
To warm up your mind as well as your stomach, visit Tavern 1883 this season. With live music, trivia nights, and bingo, there's always something happening at the Tavern! They also have an awesome bar-food menu and drink selection.
Shopping
If you're wanting some winter retail therapy, check out The Shops of Canmore! Spend a day exploring The Shops and embracing the unique, timeless stores Canmore is home to!
Unique Dining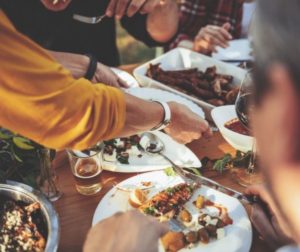 For a true Canadian Rocky dining experience, you want to visit The Sensory + Wit Bar. Like the name suggests, the restaurant looks to engage your senses. With the incredible mountain backdrop, your locally-sourced meal is sure to leave you satisfied and hungering for the wilderness.
Spa Day
Looking for a relaxing hour (or day) to escape the cold? Canmore has some amazing spas to check out!
The Kananaskis Nordic Spa features the best of both the Scandanavian wellness model with the wellbeing the Canadian Rockies inspires.
Bodhi Tree Spa boasts treatments inspired by the practices of India and Thailand. Book an individual facial or nail appointment, or connect with your partner with a couples' treatment!
Outdoor Winter Activities
Ice Skating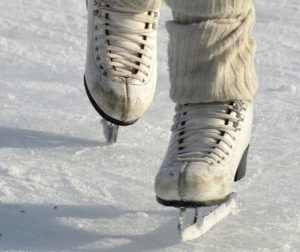 Take the family or your special someone out for an evening of winter fun. The Canmore area has many ice skating rinks to choose from. For an authentic ice skating experience, you'll want to head
over to the Canmore Pond. An actual pond covered in ice (and well-maintained for safety), the Pond is a popular outdoor winter event location!
Camping
Yes, it's winter. That doesn't mean your favorite past-time has to end, or that you have to freeze your toes off. At Mount Engadine Lodge, they offer tents with all of the luxuries of a hotel minus the technology! This new trend, known as glamping (glamorous camping), has become popular as we all search for a bit of a time-out!
Sled Dog Tours
One of the oldest modes of getting around in the snowy wilderness now is open for recreation! At Snowy Owl Sled Dog Tours, the friendly four-legged commanders will lead you on a breathtaking run of the surrounding forests. Enjoy a piece of the past while spending time with the beautiful sled dogs at this family-run business.
Winter Carnival
A yearly tradition, the Canmore Winter Carnival is one of Canmore's can't-miss winter activities. Running from February 28-March 1 this year, you can dive into all of the unique traditions of winter in Canmore. From ice carving to log sawing to sled dog racing, you'll get a true taste of the traditions in our town!
Skiing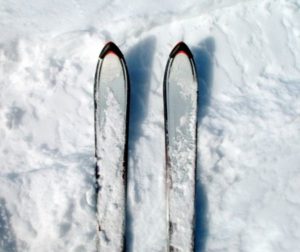 We saved the most popular for last. The biggest draw to our area in the winter is the amazing mountain trails the Rockies are famous for. Find some of the best skiing in the world right here in our area. Because of the popularity of our slopes, there are many local lodges and resorts to choose from. Check out a few of these options to decide which location is best for you!
The Canmore-Banff area is a winter wonderland just waiting for you to come explore! If you're searching for a place to stay, or looking for more specific recommendations on winter activities, contact us at Canmore Real Estate Company! We have a team of real estate agents who made their homes and grew their families right here in Canmore. Your quickest point of contact is to reach out to Devin Stephens. With over a decade of experience in real estate and a passion for our area, Devin can help you with any questions you have about winter in Canmore! Contact Devin at 403.688.7769 or reach out via email at [email protected].